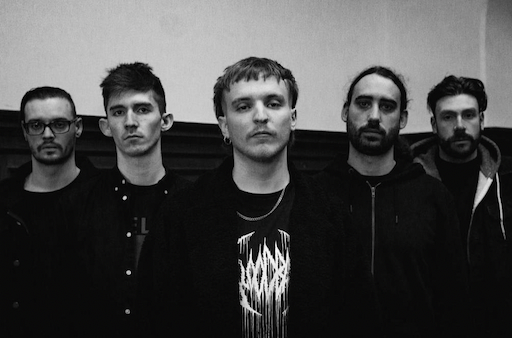 Godeater Return With Fierce New Single
Following the release of their Double A-side 'You Are No Exception'/'A Pale Shadow', Glasgow's GODEATER are back with another ferocious track entitled 'The Hatchet'.
In 'The Hatchet' we see the Scottish riff-masters produce another sinister offering. Cleverly combining blistering drums with haunting guitar work to create a beautifully chaotic soundscape. The constant interchange of dynamics in 'The Hatchet' allows listeners to hold on to every note.
Check out the video below!
Since releasing All Flesh is Grass (2019) and You Are No Exception / A Pale Shadow (2021), GODEATER have been through a lot of changes and have evolved immensely as a band, but the core of GODEATER is still the same.
"We still have an aggressive will for change, be it musically, personally or in our socio-political environment.
The Hatchet encompasses this perfectly. It is about facing the uncomfortable, challenging complacency, having difficult conversations and ultimately taking action.
'If the conversation dies, there will be no sequel'
Put simply, The Hatchet is GODEATER re-imagined and re-focused for 2022. We'll see you out there!"
Having taken some time out to finish up new music GODEATER's new single will feature on a forthcoming and as yet untitled release which has been mixed and mastered at the iconic Studio Fredman by Fredrik Nordström in Sweden.
GODEATER continue to push all boundaries within heavy music and of death metal's sonic potential in new and intriguing ways. The Glaswegian's already impressive journey saw their debut album All Flesh Is Grass (2019) receive raving reviews from the likes of Metal Hammer, The Heavyist, Noizze, Blabbermouth and many more.
As caustic on stage as they are on record, the five-piece are quickly building a distinguished reputation and have supported the likes of Osiah, Harbinger and more while making notable festival appearances at Bloodstock, Damnation, UK Tech Fest and Revive Festival.