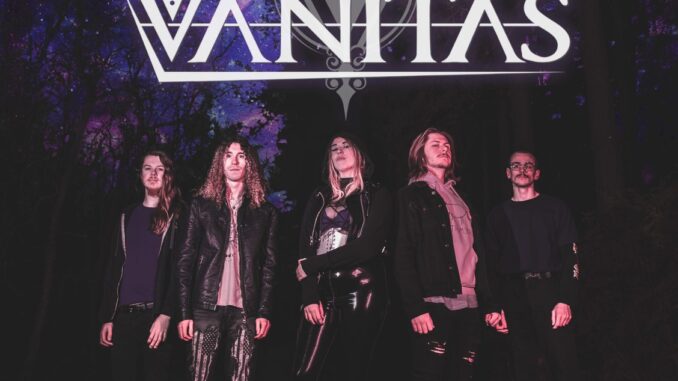 Vanitas Release Single 'Breaking Illusions'
The newly launched midlands Cinematic Djent band Vanitas have released their second single "Breaking Illusions".
Launched in February 2022, Vanitas have taken to the live scene with a storm. With their debut performances supporting the likes of Dakesis & Black Orchid Empire.
With members previously opening for the likes of Monuments and Voyager in the progressive metal scene, Vanitas takes inspiration from vast-spanning JRPG soundtracks and the raw energy of modern metal riffs. Combining the two, "Breaking Illusions" , their second release from their upcoming debut self-titled EP, navigates the turmoil of grief and heartbreak in finding a person that isn't all you expected them to be.
Vanitas kick off their EP launch this coming June with a hometown release show on the 17th June at The Flapper in Birmingham.
Vocalist Jade Maris says
"This EP has re-ignited my passion and love for metal, and with Breaking Illusions I get to push my voice to new levels and I'm excited to see what I can do next."
Guitarist Mitchell Barlow says
"The Vanitas EP has allowed me to achieve that cinematic sound that I've been looking for for so long."