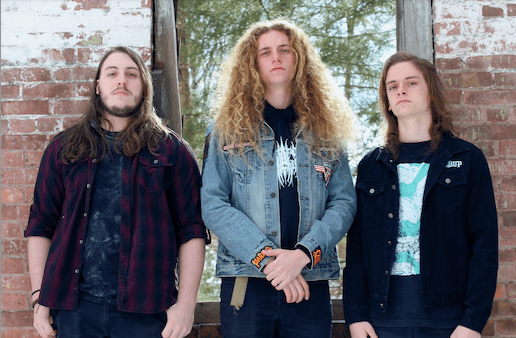 Album Review: Brotality - The Woods Will End You
Reviewed by Matthew Williams
And so it begins, an avalanche of noise swirling its way out of my speakers, as the instrumental opener named 'Wild' introduces the second full length album from New York's Maopolski brothers, Bryce and Reece, and their band Brotality.
Joined by John Haring on drums, the three piece are starting to evolve at a rapid rate, and will be of interest to people who like complex compositions containing elements of thrash metal, whilst reaching out into the shimmering realms of progressive metal, and weaving them together to make something really interesting.
The opening few songs of 'Frost Empire' and 'Nosedive' give you a real flavour of what the band are all about, layered guitars, lovely bass notes, powerful drum beats and a mix of snarling and dramatic vocals, which took me a while to get used to, and it won't be to everyone's taste, but stick with it, as it works well.
The album title 'The Woods Will End You'" only begins to tell the tale, as the songs evoke the messages and warnings of our forefathers, of never straying from the path whilst in the dark woods, and those that do succumb to curiosity, temptation and bravado, are risking their own lives.
Songs like 'Flesheater of the Forest' and 'An Evil Presence' showcase the menace of the dark woods, whilst simultaneously embracing its beauty, danger, mystery,light, and the complex nature of the songs have sinister overtones, and you'll sense a Mastodon influence with the band.
As you delve deeper into the album, there are some really stand out tracks, in 'Sunseeker', which begins with a deliciously slow and brooding acoustic intro, before the guitars kick in with a captivating solo, and with my personal favourite 'Sludgehammer' which has some intriguing rhythms, rich melodies and dramatic vocals, to keep the listener firmly enchanted throughout the nearly 8 minute song.
Brotality are definitely worth checking out, as their complex, layered songs, tell their own stories and they are staying on their path within the woods, creating a rich tapestry of music.