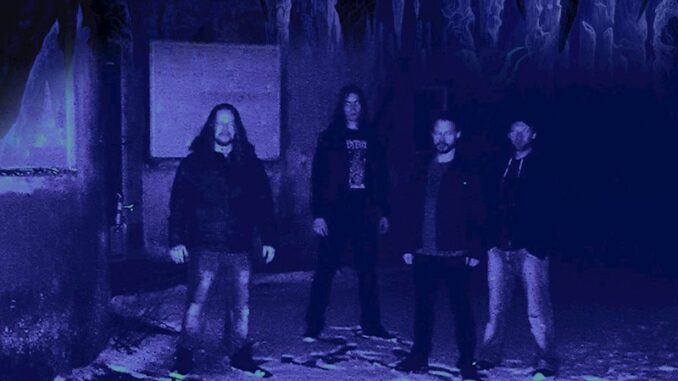 Album Review: Paganizer - Beyond The Macabre
Reviewed by Daniel Phipps
For over two decades Paganizer have been crafting death metal and if you look over at the band's discography page you will see they have been busy as hell doing so. Since their Stormfire demo in 1998 the band have dozens of releases to their name in the form of full lengths, splits, EP's and various compilation appearances. Teaming up with Indian label Transcending Obscurity to release their newest effort Beyond the Macabre, a record which is being called Paganizers most mature to date.
Within seconds of Paganizer opening Beyond the Macabre you instantly recognise the distinctive guitar sound that screams Swedish Death Metal in its glory. Stereotyping bands is something that can be annoying and lazy but I honestly cannot find a better way to put Paganizers sound other than a pure display of Swedish brutality. Beyond the Macabre is a high energy release right from the top, the guitars sound lethal with the riffs being just as equally catchy as they are razor sharp and this is repeated on each track. The song writing as a whole is solid as each track flies by before you know it you are hurtling towards the end of the record, which speaks for how well the tracks flow.
Vocally the performance of Rogga Johansson is excellent as his deep vocal style bellows across each track. They are powerful and deep however like the guitar work at points can be extremely catchy and with tracks like 'Meatpacker' or 'You Are What You Devour' are possibly as close to being singalong death metal tracks as you will hear without it being cheesy. Finishing off this mammoth of a record is the slower doomier 'Unpeaceful End' in which the band work alongside Bolt Thrower and Memoriam frontman Karl Willets who guests on this final track.
In a style of death metal which I find is rather marmite for my personal tastes, Beyond the Macabre is a massive hit. Its collection of vicious sounding guitars, phenomenal song writing and great hooks will make an instant lasting impression on anyone who is a fan of the Swedish sound.