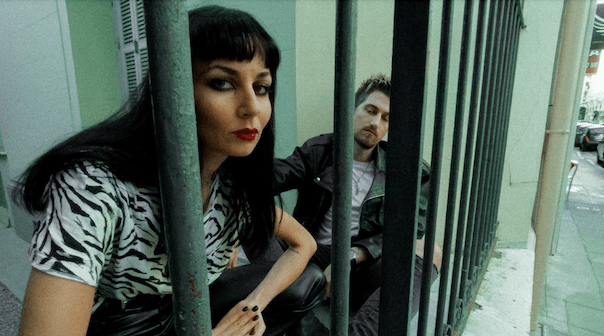 Italian Rockers Onyria Announce New Album
Alternative rock outfit Onyria have announced their latest album 'Feed The Monster' will be released on July 19th 2022 via their own label Onyria Records.
Speaking about the album, producer/guitarist Simon J. Gillman had this to say:
"Lyrically, the whole album deals with wake-up calls for rebellion against unrealistic standards, denounce of everything that is destroying this planet (government through wars, environmental disasters, violence against minorities) and introspective themes dealing with feeling bad/overwhelmed."
Vocalist Helena followed this up:
"Feed the Monster is the result of my personal need to take action and tackle the feeling of unease that pins the younger generations down to the ground. We're so angry because we've been robbed of our future, we're nothing more than a topic to debate about. At the same time, we're trying to convey a message of hope and strength: it's never too late to fight for what is worth, to be true to yourself and to aim for something more than what you've been given."
Ahead of this, the band's new single "Be Yourself" on June 17th
Watch the video here!
Onyria was born in 2012, founded by Gillman and Helena in Italy. The duo's first efforts were rock versions of popular songs such as "My Heart Will Go On" by Celine Dion and "One More Light" by Linkin Park. Their first record, 'Break The Silence', influenced by gothic rock acts such as Evanescence and Within Temptation, was released in 2015. The single, "Revenge", received airplay across the United States.
Onyria returned in 2019 to release the biographical track "Father", which carried a greater degree of dynamics and variety, dwelling more on the heavy rock side compared to its metal predecessor and also uncovering more personal and vulnerable lyrical themes. In 2022, Onyria announced a new single, "Living The Lie" that was released on February 11th. A second single, "Denial", was released on April 8th.