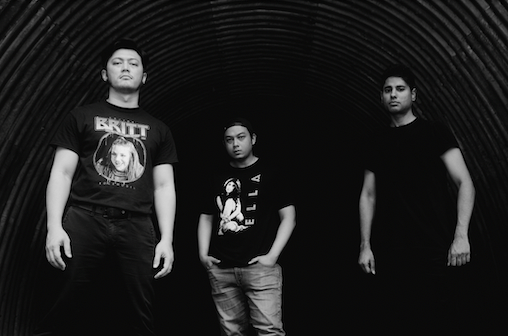 Album Review: Wormrot - Hiss
Reviewed by Matthew Williams
There are certain bands that come along for whom you get a massive sense of anticipation when they release a new album. This year has already had a few of those for me, the return of Lawnmower Deth, the incredible release from Fostermother, and the stunning new album from Stöner, but none have harnessed the excitement levels in me like the latest release from Singaporean grindcore titans Wormrot.
I simply can't stop playing this on repeat and each time I find something new and exciting, as their creativity has pushed the boundaries even further, with their unhinged and intense craziness. It's been almost 6 years since their previous album 'Voices' and the band have endured a period of burnout, life responsibilities, Arif's vocal chord damage and of course Covid. But they are back, and back with a vengeance, spitting out their venom for the masses and when you listen to opening track 'The Darkest Burden' it's akin to being reunited with an old friend.
I first encountered Wormrot in May 2010, at Deathfest in Leeds, and was simply blown by how extreme the band were, and the energy they created. The musicianship was simply stunning, something that they demonstrate on record, but it shines through more when you see them in the flesh. And this collection of new songs will fit effortlessly into their setlist, and I can guarantee, that wherever they play, it will be full on carnage. Songs like 'Broken Maze' and 'Behind Closed Doors' are just masterclasses in speed, accuracy, timing and pure face melting intensity, but they have incorporated new sounds and fresh textures to create something incredible.
All three band members have brought something new to the record, whether that's frontman Arif, with his adapted vocal technique, guitarist Rasyid with new effects or drummer Vijesh with new percussive elements, they are stretching themselves and the grindcore genre, with nothing considered out of bounds. Listen to songs 'Grieve' and 'Weeping Willow' to hear nightmarish strings and expansive avant noise sections from violinist Myra Choo, who also elevates the albums stirring, cathartic final track 'Glass Shards'.
Yet the band don't forget their grindcore roots, and this is clearly evident on the pulsating and blisteringly fast 'Doomsayer' and the 12 seconds of madness that is 'Unrecognisable'. They have also combined this with songs like 'Pale Moonlight'" which has no guitars, just screaming vocals over a tribal percussion piece, which is dedicated to their friends in Imphal, India.
Despite the experimentation, 'Hiss' still boasts some of the band's most robust, biggest, dirtiest, fastest riffs to date, check out 'Seizures' for further proof of this. 'Voiceless Choir' is an instant classic, with some hardcore licks, and 'Noxious Cloud' is another song to remind you that Wormrot are at the forefront of the grindcore movement.
You will need a lie down in a darkened room after listening to this, as it is an album full of intensity and viciousness, juxtaposed with harmony and experimentation and it will take some album to knock this off the number one spot for Album of the Year. Welcome back Wormrot.