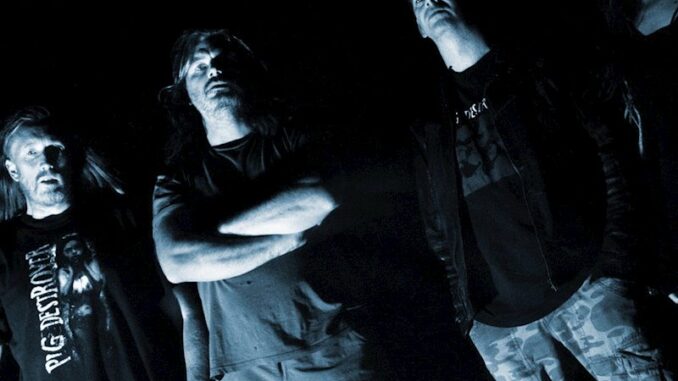 Album Review: Abaddon Incarnate – The Wretched Sermon
Reviewed by Daniel Phipps
The Dublin death grind machine that is Abaddon Incarnate are one of the most well renowned extreme metal bands from the emerald isles. Since the band formed back in 1994 they have built a formidable back catalogue of releases which has its newest offering The Wretched Sermon seeing light of day in August.
Blending a series of styles from classic sounding grind, old school death metal and black metal Abaddon Incarnate's raw approach to songwriting brings a series of unrelenting tracks which form The Wretched Sermon. Each track is packed with attacking riffing, which see's a blend of uncompromising death grind which brings a black metal edge and atmosphere to its sound. At points during the 13 track onslaught The Wretched Sermon will offer a series of 180 degree flips going from a more dark riff structure into pure relentless fury.
The guitars on the whole sound great and are jam packed with life and the lead work that is sprinkled in adds an extra layer of energy. The tone is extremely raw and a track like "Parasitic" really highlights that sound with its power and grooves. Vocally is where Abaddon Incarnate really adds an extra punch to the tracks. The tone of the vocals is for the most part a high pitched shriek in style but with an intense delivery and really adds that energy factor to an already furiously upbeat album. The drums match the guitars in both ferocity and execution as The Wretched Sermon offers an assault of rapid blasting and relentless kick drums.
The Wretched Sermon is a rancid, nasty slab of good old proper death grind which brings in enough outside influence to both keep it interesting but not deviating from what is important. It's a full assault of cool riffs, and great energy which stays fresh on each listen. Abaddon Incarnate are proving why they are still able to do this in high quality after an already long and stellar career.