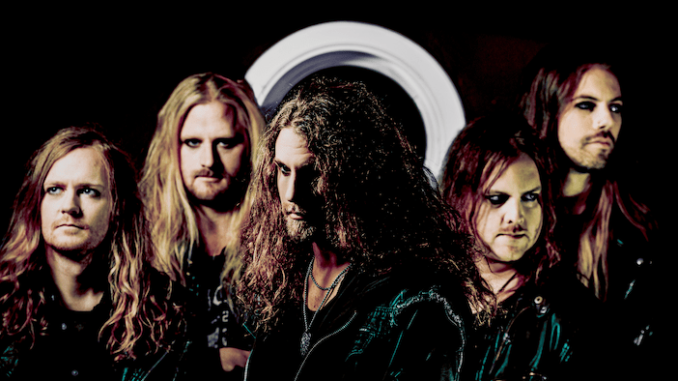 Album Review: Dynazty - Final Advent
Reviewed by Richard Oliver
Final Advent is the eighth album from Swedish melodic metallers Dynazty. Formed in Stockholm in 2007, the band have been releasing a steady and consistent stream of melodic metal albums and show no signs of slowing. Final Advent is another solid and extremely enjoyable entry in the band's discography.
For those who have not heard of Dynazty they are a band rooted in power metal but with a more contemporary edge with driving riffs and thunderous rhythms mixed with huge poppy hooks and choruses and an inclusion of trance-like electronic sounds. The album has a nice mix of songs from energetic fist-bangers such as Power Of Will and Instinct, pop-tastic tunes such as Advent and All The Devils Are Here, emotionally charged anthems such as Yours and some neo-classical metal in the form of The White.
Whatever the pace or energy of the song, what can be guaranteed is that it contains a massive hook and a chorus that will bore itself into your subconscious. As well as a bunch of amazingly talented musicians the best weapon that Dynazty have in their hefty arsenal are the majestic vocal talents of frontman Nils Molin (who is also one of the singers for Amaranthe). His vocals are simply magnificent with amazing power and wonderful clarity. He has a voice that is suited equally to metal to pop music to an epic power ballad and he is a singer that could smash it in all of these genres and more.
Dynazty are a band I have been aware of and heard a handful of songs by in the past but until now had never dedicated the time to listen to a full album and I am extremely impressed. As a lover of melodic metal and a sucker for poppy hooks this album ticked many boxes for me as despite the hook based nature of the songs these are still metal as f*ck with some great riffs, ripping solos and a powerhouse rhythm section. If you are in the mood for some metal that is catchy enough to cause another pandemic then Dynazty are the band for you.