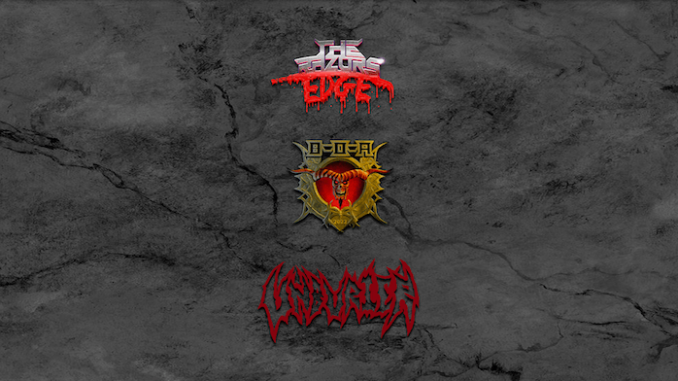 Bloodstock 2022: Introducing - Unburier
As Bloodstock gets closer, we delve deep into the line up to find out more about some of the bands playing the New Blood and Jägermeister stages at this years event.
Today we chat with Unburier!
The Razor's Edge: Please introduce yourself and your band mates.
Unburier: Ben Champion – Vocals/Guitar
Uther Latimer Sayer – Drums
Blake Hibberd – Guitar/Backing Vocals
Tom Abbey – Session bassist
The Razor's Edge: How would you describe your style of metal?
Unburier: Death/Thrash
The Razor's Edge: How did you land your spot on the Bloodstock bill?
Unburier: Somerset M2TM
The Razor's Edge: How tough was the competition this year?
Unburier: Super tough, the calibre of bands was great. Don't envy any of the judges!
The Razor's Edge: What does playing at Bloodstock mean to you?
Unburier: A lot, we are super grateful for this opportunity and will be using it to keep pushing as band and maximise our reach.
The Razor's Edge: For people who've never seen you live, what can they expect at Bloodstock?
Unburier: Tight, heavy yet dynamic, Death/Thrash Metal
The Razor's Edge: What day are you performing?
Unburier: Sunday
The Razor's Edge: What other bands are you looking forward to watching at Bloodstock this year?
Unburier: To name a few Exodus, Lamb of God, Testament, Sylosis, Lorna Shore, Testament, Behemoth.
The Razor's Edge: Playing the New Blood Stage is just the first stepping stone in a bands journey. What's next in your plans for world domination?
Unburier: Our next steps will be getting out and playing in as many different places as possible and writing and recording our next EP.