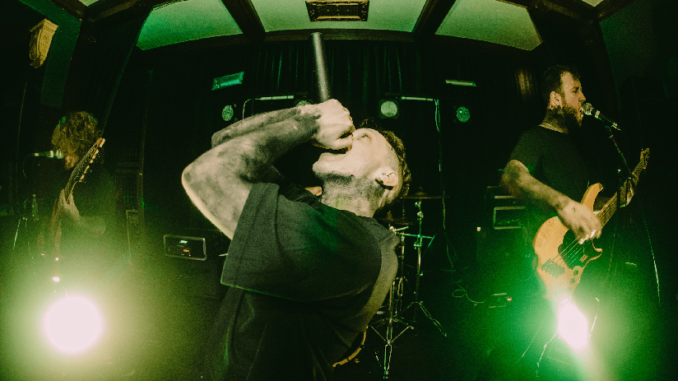 Only The Righteous Drop New Single 'Hikikomori'
Hikikomori is a departure from Only The Righteous' typical metalcore sound, with a more emo-style ballad sound coming through alongside fast-paced riffs. Fans of Make Them Suffer, Holding Absence and Oceans Ate Alaska will enjoy this track. This is a song about heartbreak and failed relationships, about realising your mistakes and facing up to who you are, a retrospective on love.
Watch the video below!
Only The Righteous are a Metalcore band from the North West of England and are hungry to bring their updated sound and exciting live show to the UK metal scene. They released their first EP "Severance" in 2019, after having shared the stage with the likes of Blood Youth, Loathe and Death Blooms. For Fans Of Architects, While She Sleeps and Wage War.
Over the pandemic, Only The Righteous have been writing an album's-worth of singles and 2022 will see the upcoming Manchester Metalcore band share their new sound with the world. So far the band have released Diaphony, Modern Hell and (G3) with more to come, ranging from songs about bigotry and hypocrisy in organised religion, to heartbreak, to national guilt and shame. The new songs have seen Only The Righteous evolve their sound into a more modern, cutting edge band. They blend heavy dischordant riffs with soaring melodic choruses and catchy vocal hooks, to produce an awesome contemporary Metalcore sound to rival all other upcoming bands in the scene.