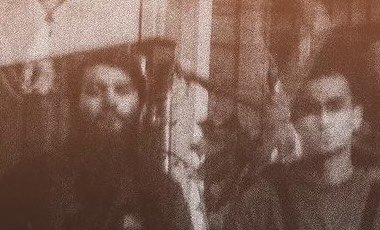 Album Review: No Sun - In The Interim
Reviewed by Tim Finch
Over the last few years Church Road Records has established itself as leader in a new wave of music, actively hunting out bands on the cutting edge of their respective genres and bringing them to the forefront of fans attention. This form continues this week as the label releases the digital version of No Sun's 'In The Interim' – vinyl copies available via Flesh and Bone Records.
'In The Interim' is the bands sophomore release, and is the culmination of internal changes which sees the outfit now perform as a two piece; Salt Lake City based guitarist/vocalist Jordon Strang and Chicago-based drummer Jake Morse.
From the opening notes of 'Saturn Returning' the bands direction becomes clear, as does the reason Church Road Records picked up on them. It's a heady mix of 90's Stone Roses with modern day Conan; indie rock meets doom in a melding of styles like no other.
There is no doubting that this sound is unique, 'In My Heaven' continues the theme, low tuned guitars that sound almost bass like, chugged along at a slow drawl and mixed with Strang's vocals the result is sublime.
Throughout the recording the band push their boundaries, in an almost progressive rock way they paint soundscapes the listener can – and will – get lost in. There is no fast pace to this music, just encapsulating movements of music unlike any other. 'In The Interim' is a unique album that commands your attention.