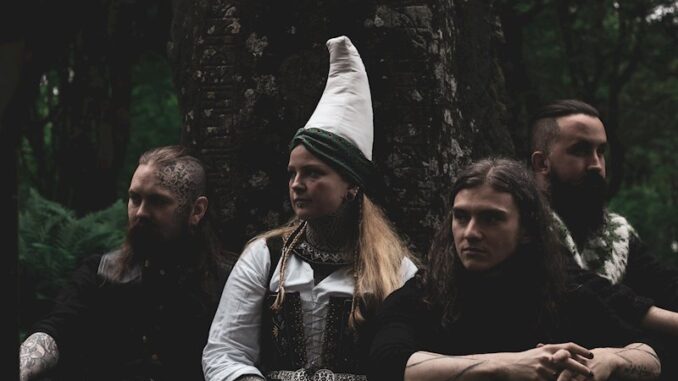 Album Review: Vévaki - Fórnspeki
Reviewed by Patrick O'Reilly
Originally a solo project by singer and multi-instrumentalist Will Hunter, Vévaki have expanded their ranks and in doing so expanded the depth and breadth of their sound.
This is a beautiful collection of atmospheric neo-folk songs based on modern heathen tradition and full of inspiration from nature and inner spirituality.
The songs are epic in scope and remind me of cinematic scores. They are dripping in atmosphere and the musicianship is excellent. Various stringed instruments, percussion and vocals build up layers of sound that create huge soundscapes bringing to mind the Icelandic homeland of its authors.
This is a more personal album though and feels like the band are sharing with us their own feelings and attitude towards their natural environment. A refreshing move to distance themselves from the restrictions of using only traditional instruments or musical techniques works in relaying the message that this is about the music not any trends or role play.
The songs vary in pace and tone from the ethereal acoustic opener 'Brynhildarlóđ' to the jaunty tribal 'Heimdalagaldr' and the almost drone like 'Hreingálnir'. All of the songs are evocative and create a peaceful, natural state of mind when listening to them. The band speak of ritual when creating and performing these songs and this for me is the form it takes for the listener, transporting you away to another time and another place, something that I always find magical in any musical piece.
For fans of – Enslaved, Opeth, Movie soundtracks