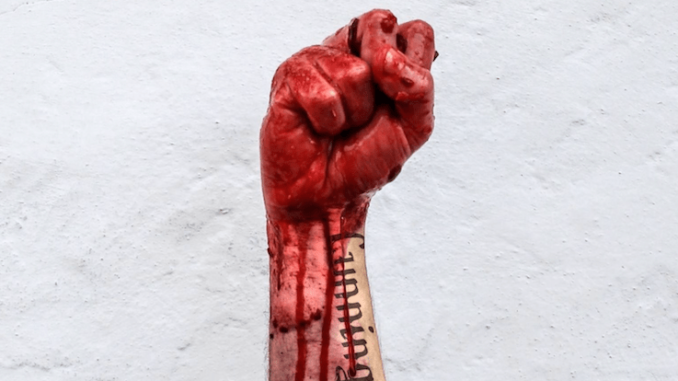 Album Review: xygrbryrx - Cunning Punts
Reviewed by Daniel Phipps
Xygrbryrx are a U.K. extreme metal band, who have had a fairly busy last few months releasing a full length (Grindstone) and are now quickly following it up with a five track EP titled Cunning Punts.
Cunning Punts opens with an extremely well crafted melodic instrumental track made up of piano and string arrangements which on a 5 track release was very unexpected but not unwelcome. This track then leads into 'The Bigot They Are'. This track is a complete u turn from the melodies found in its predecessor, it is a furious display of pretty vicious death grind which musically has resemblance of early Carcass if it had taken a boat load of speed. Blistering drums, strong riffs and harsh vocals gives Cunning Punts a really strong opening. Unfortunately this is the EP's high point as what follows really does very little to continue the release's furious start. The tracks which follow don't keep up with the ferocity which is found at the early stages.
For the remaining three tracks they really just plod along and fail to really show any further progression of the song writing or even build on the solid opening track. Sound wise Cunning Punts has a very solid sound if not slightly mechanical feel to it in places especially the guitars, but on the whole the guitar sound is extremely potent and has a real lethal edge. The drums are the biggest shortcoming as they feel lost in places and feel having them louder would really add some extra kick at points. The vocals are solid and hearing "fuck you, you bigot cunt" being shrieked through the speakers the message is clearly portrayed by the vocal approach.
Cunning Punts does have its moments but for the most part it really doesn't do a lot for me. This being said the potential is visible and certain parts of the release are extremely well executed. There is not really much information that I have found about Xygrbryrx online but based on the high points of Cunning Punts they do know how to craft cool tunes, the consistency of the other material around them just needs to have a bit more.