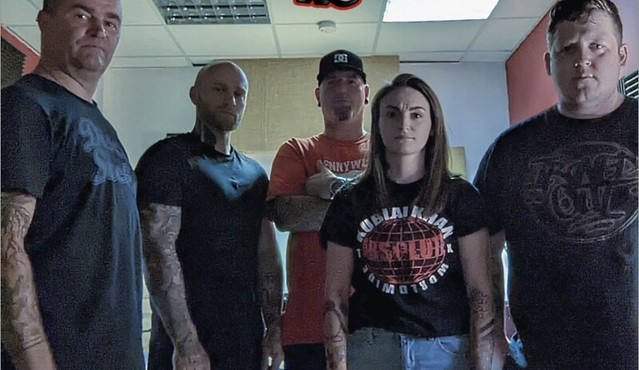 Album Review: Break Them - No One Left
Reviewed by Daniel Phipps
Break Them are a fairly new name within UK Hardcore, the band a 5 piece who are from Peterborough having released 2 singles and played a handful of shows are self releasing their debut EP No One Left.
What comes across very quickly is Break Them has a very strong sound. This EP sound wise is very strong resemblance to the debut Hatebreed full length 'Satisfaction is the Death of Desire' this is purely based on the production and sound of the songs not necessarily the style. Break Them reminds me of a very classic U.K. metallic hardcore band where you still get a very strong punk vibe in the background of the music, very much like the kind of bands you would have seen on Blackfish back in the day.
Within No One Left you can find strong grooves a plenty right from the opening intro track '100 Scalps' and these are the backbone of the musical composition with plenty of slick riffs and punchy bass lines found within. If the riffs don't grab your attention then the vocals certainly will. The vocal display is both aggressive yet very clear in the lyrical pronunciation which really hits the spot with tracks like 'Light The Match' & 'Off My Chest' offering a genuine well crafted lyrical display which you will find all throughout the EP and is definitely a huge bright spark on the release. 
Break Them have put together a solid slab of metallic hardcore. The tracks show some nods to the classic UKHC sound which I'm not sure if it's intentional but you will get no complaints from me. When it needs to No One Left brings out a little flash & at other times it hits you like a concrete block.