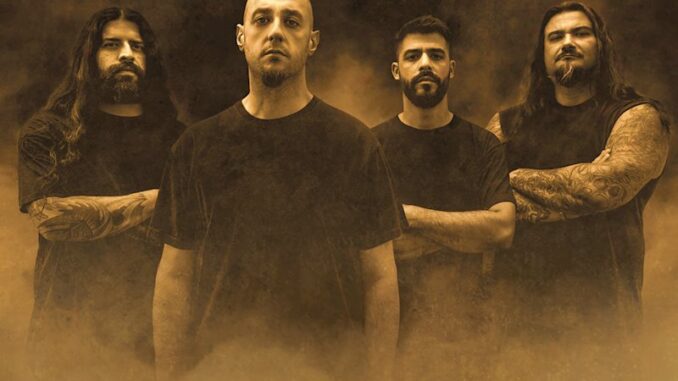 Album Review: Devaneglic - Xul
Reviewed by Daniel Phipps
The stakes are high for the Italian brutal death metal giants Devangelic. The band's last full length Ersetu saw them set a huge bar for themselves as a band and was hands down my favourite release of the year 2020. The band took huge steps creatively and Xul has a big task to follow up such a monumental album.
The album title is originally a Sumerian word used to denote evil. Xul is also the main concept being used within the new record, and the concept record idea worked so well on the aforementioned Ersetu release so again on a personal level it was great that Devangelic are sticking with this in relation to their songwriting. Xul is definitely an intense and furious listen, it opens with such force and the first thing that caught my attention were the drums as they take centre stage on the albums opening track.
The drumming hits another level as it takes hold of each track and moulds it into a deep and exciting slab of death metal. The guitars in a similar vein are superb and I get a sense that Devangelic have looked at honing their craft more subtly on this record, it's predecessor was on the more Disgorge side of the spectrum where Xul reminds me more of early Nile as it combines a more full and atmospheric sound along with its sheer pummelling brutality. It's very subtle but if you listen to each album back to back you can certainly hear the fullness of Xul within its walls of sound.
Consistency is the word I think of when thinking of Xul. The record didn't make my jaw drop like the aforementioned Ersetu but a lot of what make Ersetu special was how much the band had improved from the earlier records. Xul shows that the Italian band can repeat that formula so it may not have had that initial impact, however it does not take away from the fact they have delivered another monster of an album.