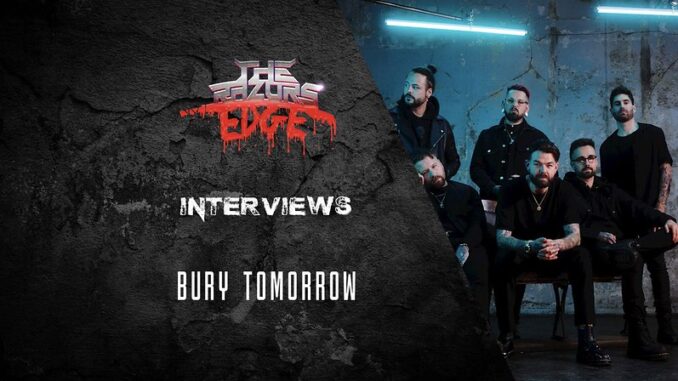 Interview: Adam Jackson of Bury Tomorrow
Interviewed by Tom Stevens and Jamie Westwood
Bury Tomorrow released their latest killer album last Friday. The Razor's Edge's Tom and Jamie caught up with drummer Adam Jackson and look back at the bands beginnings and talk all the way through to their latest album and beyond!
You can listen to the interview on this very page below! 
Or if you prefer to listen on the go, check out the interview on our podcast platforms:
Youtube | Spotify | Apple Podcasts | Google Podcasts