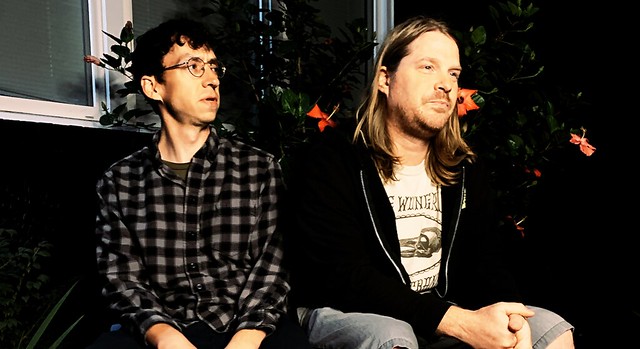 EP Review: Thetan - Dim Times
Reviewed by Patrick O'Reilly
Weighing in at just under ten minutes and comprising of six tracks this quick blast of an EP by Nashville powerviolence duo Thetan is a strange beast. It comprises of re-recordings of previous tracks that the band felt were not recorded well enough originally, cover songs of bands the Dwarves and the Wipers and some new material. One of the main reasons for the release according to Dan Emery bassist/vocalist for the band is that he is annoyed with fans asking for CDs at their shows and the band not having material on said format. Hence they decided to record this EP and make a CD of it to sell at shows! And to top it all off the CD pressing will also include 40 additional songs and will collect demo and compilation releases also so will be considerably longer!
Musically it is a mixture of hardcore, punk and grind. Opening track 'Dim Times' rumbles and growls its way through a slower starting section, with a guitar tone reminiscent of classic Entombed before a blasting mid section and then a return to the brooding malevolent riffing of the opening.
Second track 'Departure' is a brief distraction as a banjo lazily plays over the top of some hissing noise then its back to business with the very punky one-two punch of 'Collateral Damage' followed by 'Fuck You Up and Get High'.
It's another more brooding number for track 5 'Penance' before closer 'D7' opens with swathes of feedback prior to kicking in halfway through with a bass driven stomp.
This is a good mixture of angry, energetic punk and tough feedback driven hardcore. The songs are brief but interesting and different enough from each other to warrant a full listen through and repeated listens. I would imagine the material would really come to life in the live setting though and that is something I would like to hear sometime