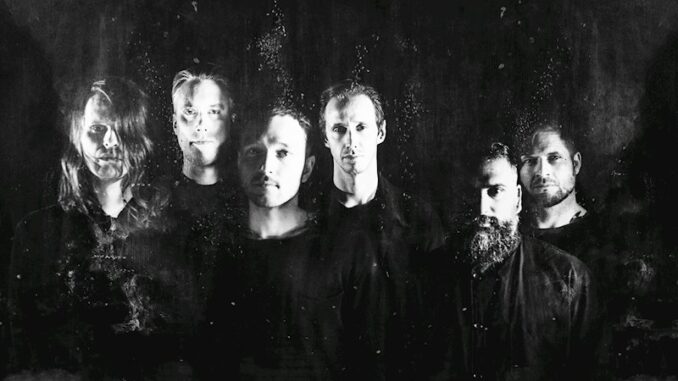 Album Review: Cult of Luna - A Dawn To Fear
Reviewed by Dan Barnes
A Dawn to Fear is an album I was equal parts anticipating and dreading. Anticipating because Cult of Luna are one of my favourite bands, but dreading because they have delivered such an impressive run of records over the years that they must run out of steam at some point; especially with this being the first full length since the majestic Mariner in 2016.
But, if Cult of Luna are due to dip below their impeccable standards it isn't on A Dawn to Fear as, once again, the Swedes have delivered a rich and sumptuous banquet of a record.
Even when presenting arguably their more straight-forward songs, here the lead track and album opener, 'The Silent Man' and closer 'The Fall', Cult of Luna manage to infuse the immense work of the rhythm-section with soaring guitar lines and ethereal keyboards, raising the songs from their initial swells to lofty heights before bringing them back down again.
I don't think I can recall a more complete vocal performance on any Cult of Luna album than here on A Dawn to Fear. Johannes Persson's delivery ranges from the strained to the repressed, as heard on the title track, to 'We Feel the End's' ambient whispers.
As a group of musicians Cult of Luna are so in-sync as to be machine-like. There is no stage anywhere on A Dawn to Fear that the crashing cymbal washes and metronomic kicks are not perfectly partnered with the tight bass and towering guitars. From the ferocity of the opener to the slower sludgy nature of 'Lay Your Head to Rest', with its near-glacial riff, to the proggy keyboard of 'Inland Rain', there is never a moment during A Dawn to Fear's lengthy run time that you feel as through the band are repeating themselves; there is even a moment in 'Nightwalkers' when the track has a dance feel to it.
Sitting colossus in the middle of the album is 'Light on the Hill', a fifteen minute epic that begins with a melancholic guitar line and laconic drum beat being repeated and growing more urgent with every repetition. Listening to this track, with it juxtaposition of fury and restraint, I couldn't help by think of 'Shine on You Crazy Diamond'. In fact, there are subtle Pink Floyd references right across A Dawn to Fear, both in its scope and in its delivery.
It is the ability of the post-metal genre to allow bands to merge conflicting styles of aggression and the lengthy ideas of progressive music that makes it so interesting and Cult of Luna are renown for being on the leading lights and innovators of the scene. And I was worried that they might not be able to cut it!
Cult of Luna's album 'A Dawn To fear' is released on September 20th via Metal Blade.