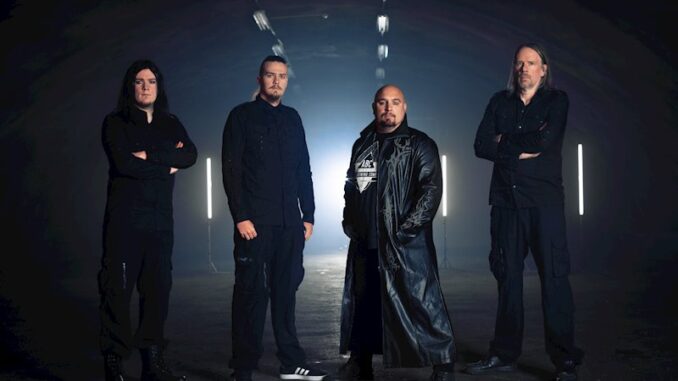 Album Review: Tungsten - We Will Rise
Reviewed by Jon Wigg
At first glance, this album would seem to be another European Power Metal album. The cover, by Andreas Marshall, is very similar to his work for Blind Guardian and the album starts with a traditional power metal song in the title track. But once this song gets going, it's obvious that there is something more modern and malevolent here.
This is definitely predominantly a power metal slab, and with Anders Johansson (ex Hammerfall and Yngwie J Malmsteen's Rising Force) on drums, this was always likely. He has teamed up with his sons, Karl (bass) and Nick (guitar) and along with Cloudscape vocalist Mike Andersson, have created an eclectic mix of tracks in their debut album.
Some of the tracks – 'We Will Rise', 'Misled', 'Remember' and 'Wish Upon a Star' - are standard power metal, but all have that modern feel which display the influences of the younger Johanssons. This continues in tracks 'The Fairies Dance', 'It Ain't Over', 'As I'm Falling' and 'To The Bottom' where Rammstein, Disturbed and Killswitch Engage influences can be heard to excellent effect.
There's the mixed 'Animals', an excellent track with thrash, power and modern elements, a couple of lighter rock songs in 'Coming Home' and 'Impolite', the latter of which is a good song but almost felt out of place here.
There is even some more avant-garde metal influence in highlight 'Sweet Vendetta' which has a groove bass opening, stomping riffs and a swing section including brass which reminded me of Diablo Swing Orchestra.
Overall this is an excellent album if you like power metal with a more modern twist.
Tungsten's 'We Will Rise' is released on September 20th via Arising Empire.