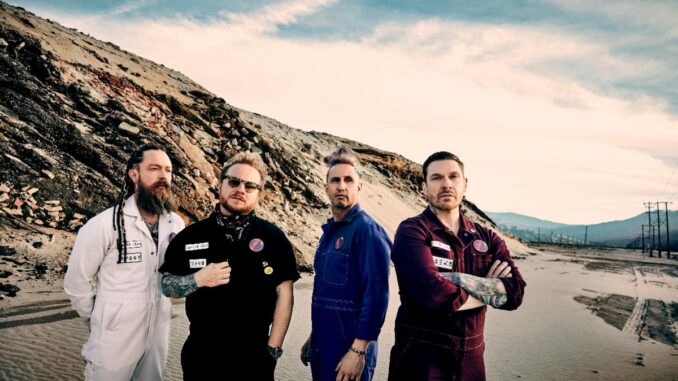 Shinedown Launch New Video
Multi-platinum rock band Shinedown has unveiled the music video for their new radio single, "ATTENTION ATTENTION," which was directed by Bill Yukich (Beyoncé, Marilyn Manson, Wiz Khalifa) and serves as the next visual instalment in the story of the ATTENTION ATTENTION album.
Watch the video now:-
Frontman Brent Smith shares,
"As we embark on the next chapter of "ATTENTION ATTENTION" we arrive in a world, with a much different stream of consciousness then the previous 4 Chapters. This Chapter dubbed "The Alarm" begs the question... Is reality even real?"
Shinedown recently kicked off the U.S. leg of their 2019 ATTENTION ATTENTION World Tour, produced by Frank Productions, with support from Papa Roach, Asking Alexandria, and Savage After Midnight. They then head overseas to close out the year, joining Alter Bridge (along with Sevendust and The Raven Age on select dates) on their UK/European tour kicking off November 12th in Denmark.