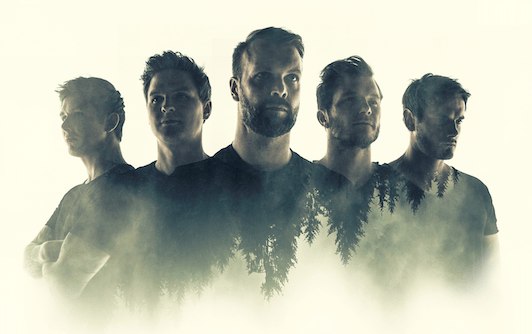 New leprous Single Distant Bells.
Today, Norwegian Rock outfit LEPROUS are launching a new, third single entitled "Distant Bells" off their sixth and most ambitious studio album "Pitfalls", which is to be released on October 25th, 2019 worldwide via InsideOutMusic.
Listen to "Distant Bells" here:
LEPROUS checked in to comment about the song as follows:
Simen Børven (Bass): 
"The instrumental part of Distant Bells is a compilation of my musical background. Influences from Nordic Jazz and Symphonic Pop infuses the attempt of stretching an extremely simple idea, from almost nothing, to an explosion towards the ending of the song. To me the composition is like an evolution from a single self-replicating cell into a complex sentient being." 
Einar Solberg (Vocals/Synth): 
"It was both challenging and very refreshing to work on "Distant Bells", as the main instrumental idea didn't come from me. It opened up new doors of creativity within myself and it was very exciting to do the melody and lyrics for this track. It's a very different LEPROUS track, and it turned out to be one of my personal favourites. Simen has a different musical background than myself, and our contradictions are probably what made this song shine so bright."
Pitfalls" was once again recorded with David Castillo at Ghostward Studios (Opeth, Katatonia), but this time mixed by Adam Noble (Placebo, Biffy Clyro, Nothing But Thieves, Deaf Havana). The cover artwork is a painting from Indonesian artist Elicia Edijanto.