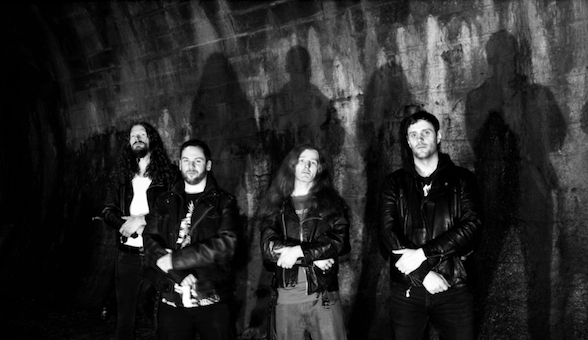 Album Review: Black Talon - Existential
Reviewed by Neil Brannagan-Fuller
The Scottish scene is a resilient and ever flowing beast, with a whole host of talent releasing quality thrash in all its sub-genres. Edinburghs Black Talon are no different, and their modern and fresh sounding take on traditional thrash is encapsulated brilliantly on 'Existential', their new and long awaited EP.
Whilst the style and composition of the tracks on this release nod their head, literally and metaphorically, to the thrash originators, with plenty of technicality, hooks, riffs and blistering speed when required. This is in no way a rework or rehash of some leftover Exodus and Testament riffs by some spotty youths in vintage Hi-Tec Slammer trainers and spray on jeans!
The five fast moving and riff-tastic tracks will grab you by the scruff of the neck and make you bang your head from the off, with all the songs having their own unique feel but hanging together in a way that makes you want to play from start to finish, there's no tracks to skip on here, the twenty six minutes flys by before you know it!
The composition is mature, the songs well structured and balanced, the guitar work is heavy and chugging and mosh pit inducing, the bass and drums are groove laden, punchy and solid, but with no arcade game pro-tools trickery, every track could be played live (excluding the vocal news reel overlay on 'Descent' and a few other atmospheric sound effects), and the vocals are clean, completely decipherable, not a death metal growl or black metal roar to be heard, these are solid vocals that tell the songs story to its best!
There is so much to enjoy on this EP, the Black Talon lads have done a great job and have released an unashamedly modern thrash monster that deserves to be blasted in your ears!