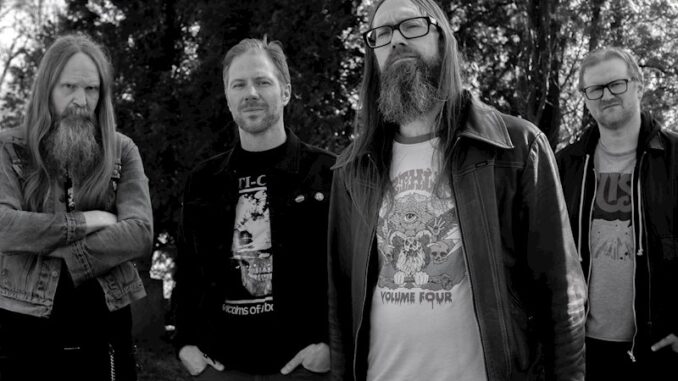 Album Review: Bombs of Hades - Phantom Bell
Reviewed by Paul Hutchings
The fabulously named Bombs of Hades were formed in 2002 by Jonas Stålhammar and Anders Ekman. The duo initially had the intention to use the band as excuse to get drunk and bash out some old school crusty death metal but like most good intentions, the idea mushroomed into a proper band, recruiting Magnus Forsberg and PO Söderback (both from Puffball). Their gnarly old school death metal was laid down initially on their 2008 'Carnivores' EP with their debut long player 'Chambers of Abominations' released two years later. With evolution into a more progressive doom filled style, the obvious other influence which grabs you on the first spin of their latest EP 'Phantom Bell' is that of Motörhead. That's not to say that the old school death metal style has drifted for one minute.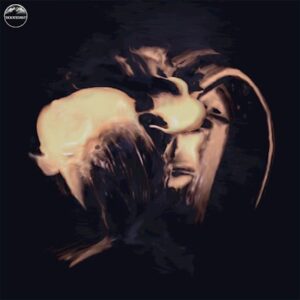 Having changed bassist Ekman for Roger Iderman in 2016, Bombs of Hades demonstrate through their core line-up that they are happy to continue their original path. The title track is a blistering old school fist in the face, whilst the inclusion of some orchestral segments on 'Bridge of Sighs' adds depth and quality. The other two tracks are both interesting and varied. 'Kamikaze' sources oriental flavours whilst 'Lungs' steals the riff from Orgasmatron without a hint of irony. It's as close to the original as you can get but the slight variations in direction make it an enjoyable listen. With the band members also contributing to a range of other metal luminaries, including Tribulation, Abhoth, God Macabre, Utumno, Dissober, Puffball, The Let's Go's, The Crown, Crippled Black Phoenix, The Lurking Fear And At The Gates, it's a credit to get any fresh music from them but this four-track EP is a solid listen which should appeal to more than just the old school.
'Phantom Bell' is released via Black Lodge Records on April 17th