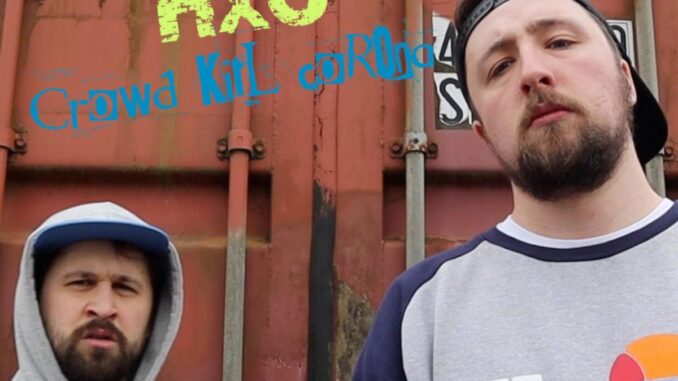 Lockdown HxC Explode Onto The Scene With 'Corwd Kill Corona'!
Not ones to take things too seriously, Raised By Owls masterminds, Sam Fowler and Lee Deane, took to their local back alley to break things down with the current climate. In this helpful piece of public information you will find instruction on how to isolate and wash your hands.
Available to buy now from Bandcamp with proceeds going to The Trussel Trust food bank charity.
>> BUY THE SINGLE HERE <<
You can also watch the accompanying music video for this tack right here!