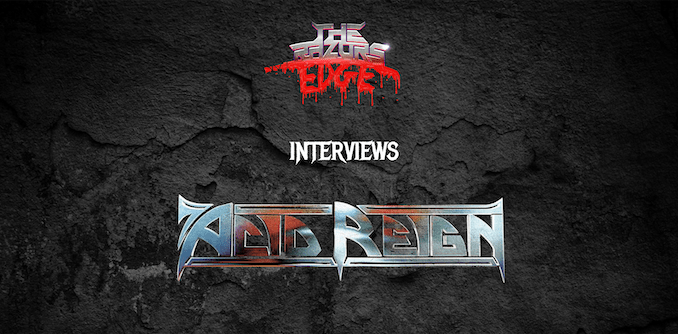 Interview: Howard 'H' Smith of Acid Reign
Interviewer: The Bearded Monkey
Last year Acid Reign returned with their first album in over a quarter of a century. Critically acclaimed it brought the band back to the fore front of the heavy metal scene. Having played just a handful of shows since, the momentum has, somewhat, been taken away from the band with the current lockdown.
We sent The Bearded Monkey to talk to Acid Reign frontman Howard 'H' Smith to catch up on how the AR camp are getting on under lock down restrictions.
You can listen to the interview below!