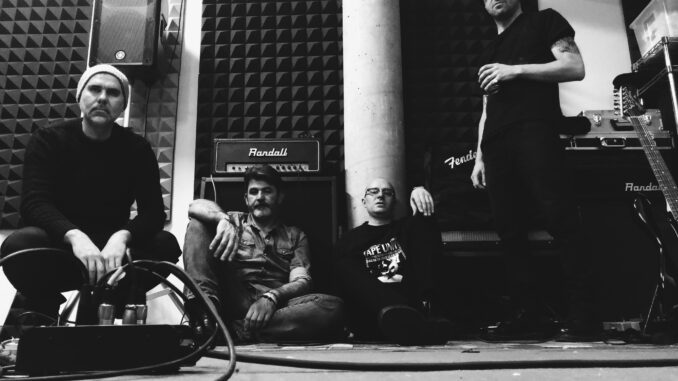 Album Review: Elm - The Wait
Reviewed by Neil Bolton
The flat lands of Cuneo Italy were the location for Elm to retreat to and record this album. Eleven tacks captured at Oxygen Recording Studios in the heat of summer. A major decision was taken to only record in analog, very few guitar overdubs, practically no editing and a refusal to use computers apart from a digital audio station for the final mastering. All this was an attempt to capture every vibration and nuance involved in its recording.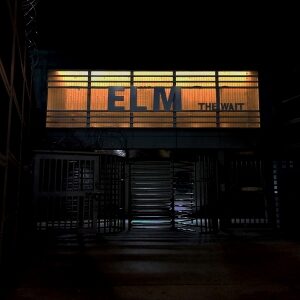 The Wait is an attempt to rid themselves of anything unnecessary to build up tension. So when reading information like this the first thing the listener examines is the sound of the album.  The first track 'Hell' keeps you waiting a little longer, this is a bluesy slide guitar track just teasing you in. The second number begins, feedback then a nice warm guitar sound begins to shake the stereo, Elm are a rock/metal band with riffs and attitude. 'Kingsnake' rocks along nicely and I think the analog decision has paid off, each individual element comes together well to create a whole. A slightly sleazy, live performance friendly music bounces to the fore.
This album intends to tell stories of the American Bible Belt, a land of preachers and squalid moralism. The preacher element is apparent in the third track 'Whole Year Inn' where vocalist Matteo Torterolo could well be stood at a pulpit while delivering this performance. Nice rocky beats hold you in place, in fact so far Elm have not let loose their grip. Rolling further into the album 'Believe or Burn' has the laid back musical feel, while the angry vocals sit well on top of the more relaxed tune. The tune does take a darker turn later on, and the vocals keep up. Tracks such as 'Abattoir' rock out well with the analogue recording, and track ten 'Son' has a particularly heavier sound. A slightly slower, close to doom riff is apparent in this bass heavy number.
The final track begins in the same way the album did, bluesy slide guitar. This time though the track reaches full blues potential.
The Wait contains subjects such as love, death, sex, hate, lust, violence and God. Just as any well thought out heavy rock album should.