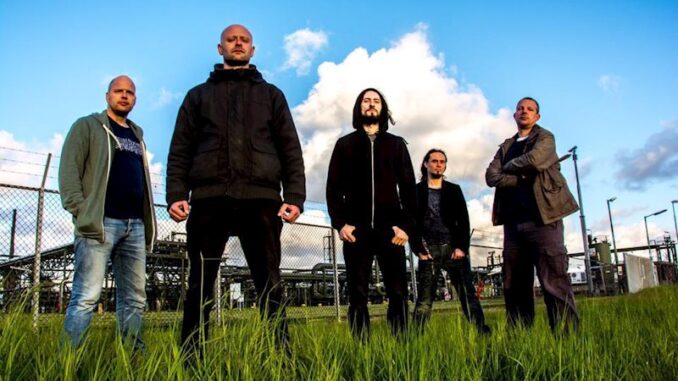 Album Review: Disavowed - Revocation of the Fallen
Reviewed by The Papist
Disavowed are a death metal band from the Netherlands formed in 2000, 'Revocation of the Fallen' is their fourth album and what an album! It is relentless from start to finish, with very little let up on pace or brutality. If you like your death metal fast and technical then I think you may want to listen to this, with a great album cover that shows you what you are going to get.
It is a ten track album with the first track 'The Process Of Comprehension', dragging you screaming into the sonic mania and blast beat ridden track. It lets you know what you are getting straight from the off, full on and aggressive. Track 2, 'The Enlightened One', again hits you like a train, blast beats galore and then when that relents the intensity does not ease off at all. Track 3, the albums title track, eases you in with great riffs and I am sure there is some slap bass going on! Great mix of the vocals on this that fits the riffs. There are some catchy riffs in this and great riffing.
The stand out song for me is 'Egocentric Entity', that opening riff just got me, the changes the riffing and the bass smashing through just worked so well. Final track, 'Facing the Singularity', is a blasting track to finish you off, short sharp blistering track. Bloody glorious!
It is a strong album, busy on the riffing and technicality, great vocal changes suiting the music and real treats with slightly jazzy parts in there. Some touches of old-school grindcore vocals and strong drumming all through. Brutal technical death metal done well, this will get played regularly when I need a soundtrack to a frantic day. Not one to relax to for sure, one to smash rocks and scream at the sky.