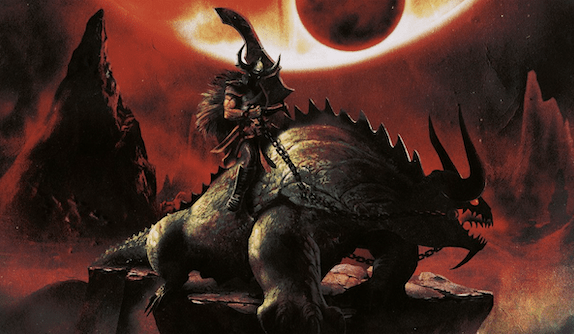 Album Review: Doom Sessions Volume 5
Reviewed by Matthew Williams
'Doom Sessions – Volume 5' from Heavy Psych Records, brings together Philadelphia doom riffers High Reeper and Portland heavy rockers Hippie Death Cult, and from the opening salvo, I can sense that this is going to be worth listening to.
The three songs from High Reeper are much heavier than before, and the killer stoner riffs on 'Vermilion Iron' are proof of this. The atmospheric music adds lots of depth to their overall sound, with the guitar solo transforming the song, whilst the rhythm section sound like a well-oiled machine. 'Winter King/Devil's Grip' has some impressive faster riffs, juxtaposed superbly with the rest of the band, and the middle section feeling like a hazy dream sequence, whilst 'Withering Decay' has a slower, softer build up before the fuzzy guitars break through, adding to the mystical vocals from the excellent Zach Thomas. This song shows great versatility from all 4 band members, with the superb guitar solos and metronomic drumming, helping to deliver another heavier song with a meatier sound.
And then it's time for Hippie Death Cult, with their own brand of hard rock. Inspired by Black Sabbath and Soundgarden, their first song 'Fill The Fires' sounds like a laser show going off in my head, my mind is taken off by a cosmic, space age vibe, like a soundtrack for a new Dr Who episode, and it just works so wonderfully well, with the textured keyboards adding so much to the song. The second track 'Towards Infinity' initially feels like walking on a bed of fluffy cushions, wrapped up in cotton wool, as it is so chilled and laid back. You will be nodding your head in appreciation of this exquisitely crafted song thinking is just floats along, then the killer riff kicks in and takes the song off again.
These two have delivered five new kick ass songs between them, and I have just added another two bands to my "must see live" list.