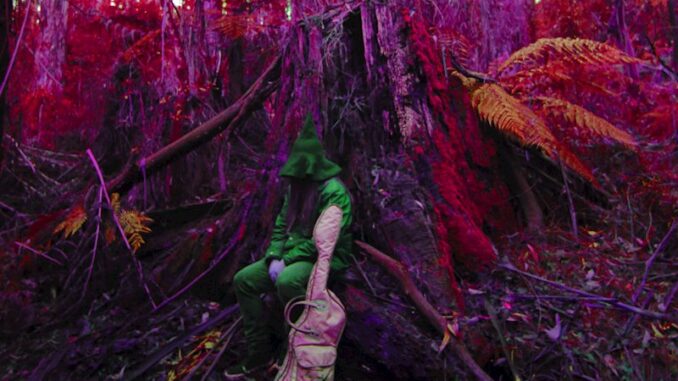 Album Review: Rebel Wizard - Magickal Mystical Indifference
Reviewed by Jon Wigg
One-man Aussie project Rebel Wizard can best be described as an individual blend of black metal, thrash and NWOBHM. The man behind Rebel Wizard, Nksv (Bob Nekrasov) certainly has his own way of looking at things and also produced some excellent music to express this.  For example 'Not rain but the wizards tears' describes a day when the weather wasn't very good. He describes his style as Negative Wizard Metal.
The vocals here are of the extreme black metal variety. Bleak and well presented in the Norwegian lo-fi style, they fit in well with the more traditional music offerings. And the music throughout is excellent. Instrumental opener 'Heavy negative wizard metal in-fucking-excelsis' is a straight up 80's thrash tune and shows off Nksv's extensive musical talents really well. 'Upholdeth all that fall, and raiseth up all those that be bowed down' is more of a NWOBHM mid-paced romp with soaring guitars and brings in the first of the Black Metal vocals and this continues in 'White light of divine awe smelling of sweat and sex'. This track also introduces a middle section more akin to the Norwegian 90's Black Metal scene and again this is done really well.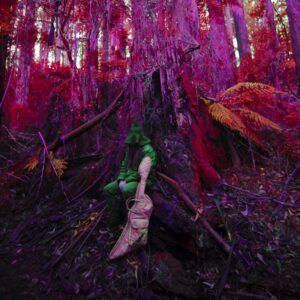 The more thrashy tracks such as 'You are being lived, dear one' and 'The mind is not your friend' are mixed in with the more traditional metal 'Dance of the duchess in the pale pink light' and 'Magickal mystical indifference'. There is a straight-up black metal track in 'Urination of vapidity on consciousness' and a couple of atmosphere tracks in the aforementioned 'not rain but the wizards tears' and 'love wisdom everything nothing'.
Sometimes you find an album that is so different in its styling, that the listener can find it a challenge. This album by Rebel Wizard mixed three styles we are all very familiar with in ways that no-one has before and the result is fantastic.
All of the tracks show off what Nksv can do both in terms of song-writing and performance. I really enjoyed listening to this over and over. I would find it difficult to choose one or two tracks to add to my playlist as the differing styles mean that any track apart from maybe the pure atmosphere 'Love wisdom everything nothing' could be on there depending on my mood. If I had to choose the standout tracks they would be the instrumental opener 'Heavy negative wizard metal in-fucking-excelsis' and second track 'Upholdeth all that fall, and raiseth up all those that be bowed down'.
Overall a very pleasant discovery from Rebel Wizard and it's well worth checking out.
'Magickal Mystical Indifference' is released on July 10th via Prosthetic Records