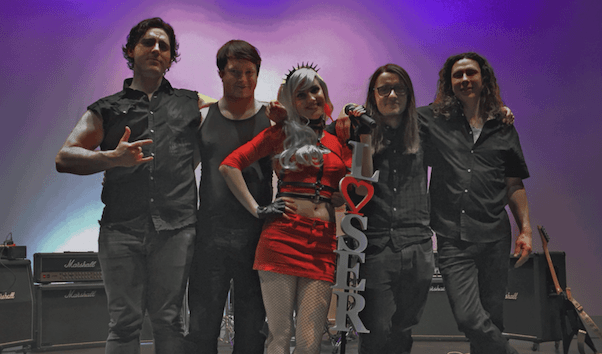 Single Review: Elysian Divide - Loser
Reviewed by Paul Hutchings
A heavy yet melodic sound with fiery female vocals is probably an apt description for Elysian Divide. Formed in early 2016, the band who are Atashi Tada – Vocals, Jon Sick – Guitar, Michael O'Neill – Drums, Troy Michael Wicks - Bass and James McGrenery – Guitar, released their debut album 'Face Behind the Mask' in 2018. 'Loser' is the latest single from the band's late 2019 EP release 'Beast'. With plenty of groove, 'Loser' fairly gallops along, a comfortable chug full of powerful riffs and a battering ride on the drums sets the pace, whilst Atashi's snarling singing for the first half come at you with such pace that it's amazing that she can get the words out in the right order. The hook that arrives after a minute is sharp enough to snare the listener and the track builds with a solid momentum that provides a concrete platform for the explosive second part of the song, which features some ferocious guitar work before the song takes a pause before the final plunge. 'Loser' is a feisty and aggressive track which suggests that those previous releases may be well worth checking out.
With a humorous and professionally delivered video to accompany the track, this Hertfordshire band have the right fire and passion to push on hard when things get back to some kind of normality.
Check out the video on Youtube from July 19th!