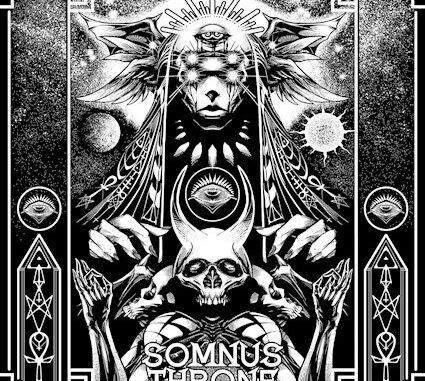 Album Review: Somnus Throne - Somnus Throne
Reviewed by Tim Finch
How do you make a doom fan drool? Why you talk about bands like Sleep, High on Fire, Pentagram and more of course. So when a new album comes along promising to pay homage to such acts, it makes you stand up and take notice.
Somnus Throne hail from all across the United States, no one local scene has shaped the bands outlook, more a collective love of pure, heavy as hell music. The bands self-titled album starts with a short intro 'Caliphate Obeisance' setting the tone for what is to come. Following on the album consists of just four real tracks, all ten plus minutes in length, and all dripping in heavy riffs.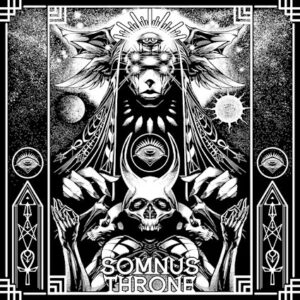 'Sadomancer' is beautifully pitched for the doom fan, the fuzzy guitar which sits atop a low, low bass line. Pure doom personification! 'Shadow Heathen' has a more hypnotic, almost psychedelic feel to it. A slightly quicker pace on which the vocals are built, the bounding lyrical poetry, almost chanted rather than sung, draws the listener in before the music devours them.
A growled "You fucking go get it you little shit" audio sample leads into third song, 'Receptor'. Then a fuzz laden guitar strings us along for the best of three minutes before the song really kicks in. It's satanic feel warming the listener as the song winds down a road less travelled.
The final track, 'Aetheronaut – Permadose', is the longest track on the album, clocking in at fourteen minutes, starting soft and gently before a raucous guitar steps in and takes the reins. A deep, guttural vocal churn accompanies as you are soon whisked away from the genteel opening segway and thrown deep into the depths of hell.
For any doom fans out there, 'Somnus Throne' is one of the must have albums of the year. Resonating with so many classic doom influences and with a bass line that reverberates your very soul. It is a release not to be missed!