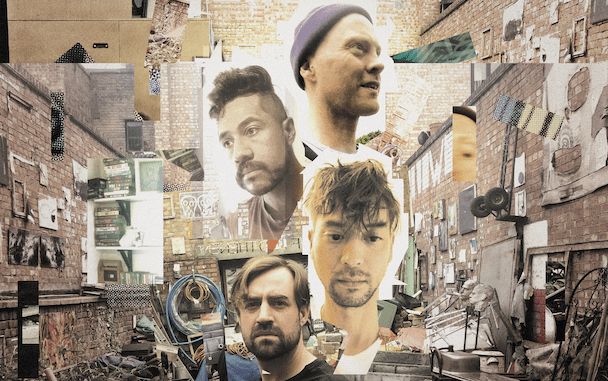 Album Review: USA Nails - Character Stop
Reviewed by Dan Barnes
With such a name, you would be excused in thinking the band hailed from the other side of the pond, but one listen to Character Stop, USA Nails' fifth album and it becomes apparent that there is something very British about the sound of this London four-piece.
That isn't in any way intended to denigrate this record at all - rather the opposite – for in adopting the musical eccentricities of their homeland, USA Nails have delivered a constantly entertaining and consistently interesting collection of songs.
The band are able to vary and mix their styles in a myriad of ways, meaning Character Stops always feels fresh. Whether that be the old school punk feel of the opening tracks Revolution Worker and I Don't Own Anything, or the more direct songs on the record, No Pleasure and See Yourself, with their increased tempo and guitar-heavy structuring, USA Nails keep things interesting.
Listening to Character Stop and it becomes apparent that this is a very bass-driven album; the huge low end sound on the title track, the poppy Temporary Home or the alternate/ noise styling of I Am Posable, give the record a solid core around which the rest of the band can develop ideas.
Those ideas come thick and fast, as Character Stops moves from the old-school punk sound, through the more direct, up-tempo tracks, to end with the hypnotic psychedelia of Wallington, an amalgam of noise rock and progressive jazz.
Arguably the most complete track on Character Stops is How Was Your Weekend? and if you want to encapsulate what USA Nails are all about in a little over four minutes then this is the way to go. From its darkly ominous opening, through post-punk and noise interjections, to the whispered, echoing vocals lines, How Was Your Weekend? demonstrates USA Nails' range of style and influences.
Although musically the album is a constant evolution of styles, it is the vocal performance by frontman Steven Hodson which deserves a mention. For the bulk of the record he does not sing in the traditional sense of the word; his delivery is closer to Jason Williamson of the Sleaford Mods and Isaac Holman of Slaves, with perhaps a smattering of Mark E Smith of The Fall mixed in for good measure. The combination of these give the stream of consciousness lyrics a strange and compelling edge.
Having supported, among others, Unsane and having played many a festival, including ArcTanGent, it feels as though the time it right for USA Nails to break through. With Character Stop they have a new record which is more than capable to elevating them to the next level. Here's hoping!