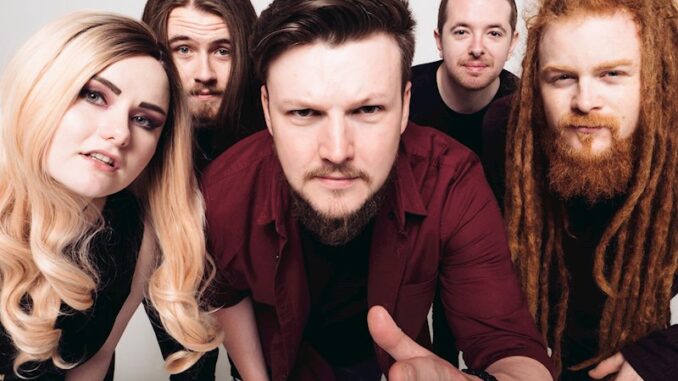 Album Review: Ashen Reach - Homecoming
Reviewed by Paul Hutchings
Liverpool five-piece outfit Ashen Reach hit a crossroads in April 2019 when after supporting Bullet For My Valentine at two massive shows in Russia, two of their number left. Faced with the challenge of recruiting new members the band pondered on their future before turning their attention on the search for a new rhythm guitarist and singer. Enter Joe O'Sullivan and singer Kyle Stanley, who joined Jess Stanley, Paddy Cummins, and Mike McCarroll to make Ashen Reach quorate once more.
The fruits of their labour have been realised with 'Homecoming', their debut record. Stating that their goal is to be different, the band have delivered an album that covers a range of styles, influences and genres. They favour the melodic hard rock style of bands like Alter Bridge, with Stanley's soaring vocals rising high. There is more than a nod to more heavy influences, with some of the jagged guitar work of Cummins standing out on songs like already released 'Tear it Down'.
Each track on Homecoming demonstrates the band's developing sound. The bass thump on 'Heir to the Throne' is infectious and the band's use of harmonies and choruses works well. Prey builds nicely, the atmosphere giving way to a blistering lead break which provides the gateway to a brooding, medium paced tune.
Ashen Reach have put a large amount of effort into their song writing. Each track is comprehensively structured, layered and well balanced. They incorporate a delicate, ghostly change of dimension on the short 'Ether', which provides a delicious change of direction. The ballad of sorts on 'Here I Go' allows Stanley to showcase his range, the muscular second half adding depth to the track.
The looping guitars which permeate through 'Hole in the Sky' bring an additional dimension to the band's sound which continues through to the finale, the nine-minute epic of the title track. Perfectly placed, it builds dramatically, diving into some of the heaviest riffs of the entire record, contrasting tempos race and then slow before raging once more. It's a fitting end to an album that whilst not to my heavier tastes, is classily constructed and crafted.