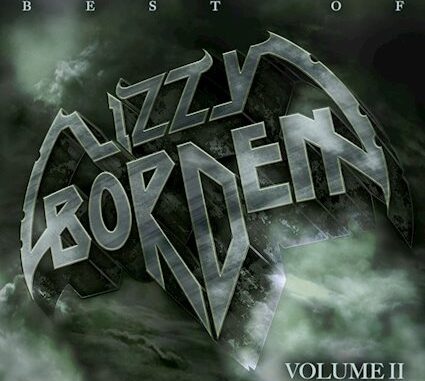 Album Review: Lizzy Borden - Best of Lizzy Borden, Vol. 2
Reviewed by Carl Black
My very limited knowledge of Lizzy Borden is their logo appearing on festival bill posters and an appearance on the heavy metal documentary, The Decline in Western Civilisation, Part 2, which featured the "cream" of the L.A. metal scene in the late 80's... and Megadeth. Lizzy Borden performed a cover of 'Born to be Wild' in a live setting. They came across as a hard edged, glam, hair band from sunset strip in the movie, but put in a fine performance amongst the hairspray and lipstick.
The band have forged on and stopped, started again, stopped again and then re-started once more. They have seen tragedy and triumph along the way and have released not one, but two greatest hits albums. Not being familiar with any of their material, aside from the aforementioned addition to said film soundtrack, I was interested in how they have developed? What do their best songs sound like?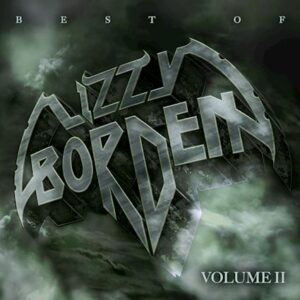 My first impressions bought to mind a NWOBHM band with a sharp guitar sound and vocalist, Mr Lizzy Borden himself, who could keep up and dare I say it, surpass some of the more established "legendary" singers. It also brings together a touch of euro-metal, which begins to make sense, as one of their highlights is a fantastic turn out at Waken a few years ago. This collection of songs also brings together a few musical styles. It reminds me of the time Bon Jovi released 'Keep the Faith'. Grunge was selling, cock rock was limp, what was a millionaire rock star singer to do? Release a slightly alternative sounding song, but retain the raw basis of the band. Lizzy and co. sounds like they have taken a leaf out of the New Jersey superstars and borrowed some ideas from what is selling around them.
Alongside hard edged songs like 'My Midnight Things' and 'Tomorrow Never Comes' we get a bit emo on 'Long May They Haunt Us' There's some spikey punk with '(This Ain't) The Summer of Love', whilst 'Obsessed With You' and 'Lovin' You Is Murder' take us down a more bohemian path. 'We Only Come Out At Night' is an attempt to gate-crash the industrial sound and 'Scars Across My Heart' is a shot at a radio friendly rock song. It's all topped off with a cover of The Ramones song 'Pet Semetery'.
Very listenable and good fun, but I'm still left wondering who the legion of fans are that warrant not one, but two, greatest hits albums? I'm sure I'll hear from a few after this review.