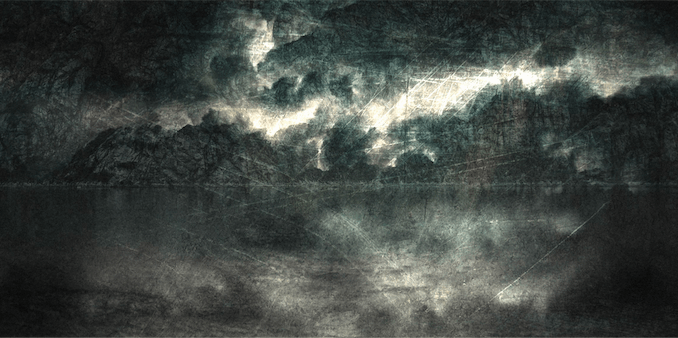 Single Review: Nuclear Winter - Corridor of Shells
Reviewed by Paul Hutchings
If your influences include Devin Townsend and Wintersun, it's fair to expect some intricacies in the music you produce. That is certainly the case with the latest single from the one-man Zimbabwean melodeath project Nuclear Winter, 'Corridor of Shells'. It's worth thinking about being a metal musician in Zimbabwe for a second. It certainly must be incredibly different to most parts of the Western World. In fact, Metal Underground list Dividing the Element as the only metal band in the entire county.
As a solo project, 'Corridor of Shells' has a warm, home-production feel about it which isn't over staggered much which so often happens. The music is a pleasing blend of blast beats, dramatic symphonic keyboard patterns, soaring guitar solos and heavy riffs. Vocals are layered, the guttural growls jostling for air with the cleaner style. An element of industrial metal adds depth. The theme of the song is explained by mastermind Gary Stautmeister. "This song is about the aftermath of a battle and uses the Japanese idea that retreating/surrendering brings shame to their country."
'Corridor of Shells' is a solid introduction to a project that has been picking up speed for a few years now. 2019's debut album 'Night Shift' was followed by the 'Stormscapes' EP earlier this summer and is worth checking out if only for the quite hysterical covers of 'New York, New York' and Toto's 'Africa', the latter working in a way it really shouldn't. Nuclear Winter also made some underground noise with a robust if limited cover of Haddaway's 'What is Love'. A mix of gimmick-like covers and original music, Nuclear Winter must be applauded for ingenuity and effort. This project is well worth a bit of your time to explore.