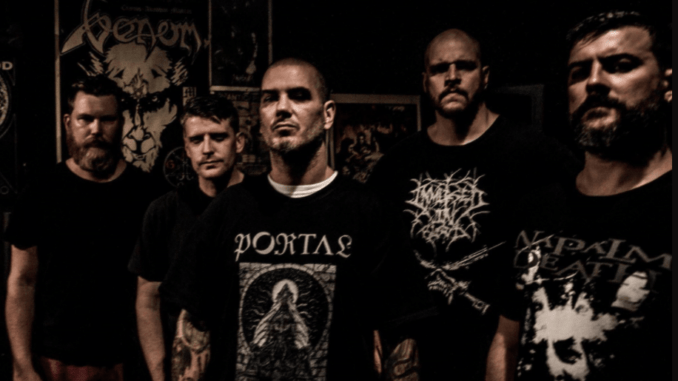 Album Review: Scour - The Black E.P.
Reviewed by Deegan Armitage
Philip H. Anselmo is a man to whom metal heads needs no introduction. Wether you know him as frontman in Pantera, Down, Superjoint Ritual or in his own band Philip H. Anselmo and the Illegals, he is a busy man to say the least. One of the many bands he is involved with are the black metal outfit Scour. The black metal group formed in 2015, the band consists of members of Cattle Decapitation, Pig Destroyer, Animosity, Strong Intentions and of course Phil on vocals. They have previosuly released two E.P.s ('Grey' and 'Red') and their latest E.P. 'Black' drops on November 27th 2020.
The first thing I notice is that Phil's low guttural vocals are absolutely on point. When I listened to the singles Scour have recently released ('Propaganda' and 'Doom') I was completely blown away at how wonderful Phil's vocals sounded. Other than Phil's perfect vocals, 'Black' is essentially the genre defining modern black metal E.P., its fast, its aggressive and its everything a black metal band should be.
Right from the word go the first track 'Doom' is fast and brutal and relentless, easily one of my favourite starting tracks from any album or E.P. this year. Scour starts as they means to go on and doesn't let up at any point. The production on the E.P. is typical for the genre, a little hard to hear the guitar sometimes but even so this adds to the overall gritty and rough around the edges sound that Scour have clearly mastered.
'Black' also features lots of special guests including actor Jason Mamoa who does a badass job as guest vocals on the first track 'Doom', Cannibal Corpse guitarist Pat O'Brian and Erik Rutan of Hate Eternal who also appears on 'Doom', they all sound amazing on the E.P.. The band call 'Black' their "Most Fierce and Ripping album to date" which after listening to it, I can happily agree with. Easily one of my favourite albums of the year.
'The Black E.P.' comes out November 27 Via Nuclear Blast