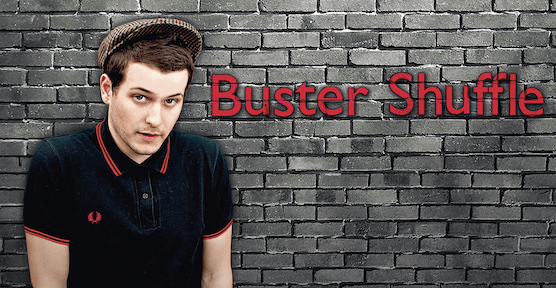 Album Review: Buster Shuffle – Our Night Out
Reviewed by John Caffrey
Buster Shuffle are a four piece ska band from London. Formed in 2007 this hard working band have toured with everybody from Madness, The Mighty Mighty Bosstones and Flogging Molly.
The opener and title track 'Our Night Out' is a very upbeat bouncy song reminding me of that early Madness two tone beat. It jumps along with a classic ska riff, the lyrics are reminiscent of the streets, down to earth and observing a night out with the girlfriend. This style runs through the album, tracks 'I'm Into You' 'Arthur McArthur' and 'You're Alright' would not be out of place on a Madness or Selector album.
'Me Myself and I' is a bit more Cockney, with a lovely piano vocal start, a bit of a Chas and Dave beat and Cockney lyrics, it's a style that is guaranteed to raise a smile. Clever lyrical content is reminiscent of Ian Dury and is always good to listen to. As is the beat repeated in other tracks 'I'll Get My Coat' and 'The Thirty Eight'.
'At The Bank' is a bit more of a slower paced track and reminds me of The Ordinary boys, just with better lyrics. Its catchy chorus raises the song to a live anthem, whilst choppy guitars move it along nicely.
The album is well worth a listen if you are even a little into the ska / two tone scene. Clever, witty song writing is a nice touch and the classic reggae ska beats with have you skanking round the front room. With hints of late 80s revival bands like Selector, The Beat and Secret Affair, even a little bit of The House Martins in places.
I imagine they are an amazing live band with lots of energy and would fill the room with sweaty, dancing, grinning fans half way through the first track.