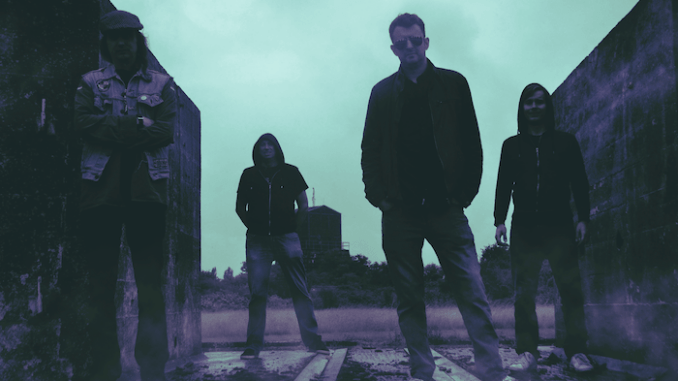 Album Review: Indica Blues - We Are Doomed
Reviewed by Tim Finch
The title of Indica Blues new album, 'We Are Doomed', tells the listener all they need to know heading into giving the record a spin.
The lyrical content isn't that happy or cheerful
This album is going to be heavy as hell!
Indica Blues, hail from Oxford, a somewhat mecca for heavy music right now with bands like Desert Storm, Wall and The Grand Mal all being spawned in the university town. There must be something in the air down there, for such a tidal wave of heavy music to crash out from the same location.
'We Are Doomed' is the bands second full length album, a follow up to 2018's 'Hymns For A Dying Realm'. The opening notes of 'Inhale' may misguide the listener, lull them into a false sense of security. The genteel introduction making way for a wall of bass and heavy riffs that steer the bands sound. Then the title track focuses on a spine chilling thought, as the US veers towards civil war 13,890 nuclear weapons lie dormant, and from the news briefing introduction that kicks off the track comes that wall of sound again. Fuzzy, heavy bass reverberating as Tom Pilsworth's vocals contrast, having a John Garcia feel to them and telling this nightmare inducing tale.
For stoner rock and doom fans this album has it all, those fuzzy overtones that make the hairs on your neck stand on end. Those heavy as hell riff, oozing inspiration from the likes of Iommi. The dual guitars of Pilsworth and Slaymaker give the bands sound depth, so often in this genre a sole guitar is often the way, Indica Blues doubling up in this area helps their sound pop much to the benefit of the listener.
APF Records to their credit have done it again, discovering another great British band and giving them a platform on which to reach a greater audience. Indica Blues grab the opportunity with both hands and deliver a stunning slab of heavy music, timeless in sound and comparable to the greats of the genre.