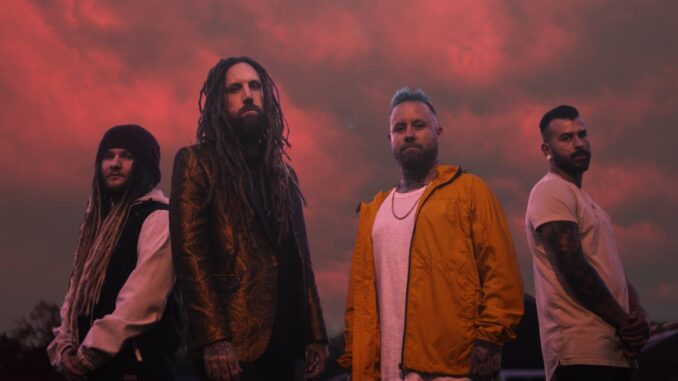 Album Review: Love And Death - Perfectly Preserved
Reviewed by Tim Finch
From the darkness the soft notes of a piano ring out, filling the void with a ray of light, as the notes build the soft spoken vocals of Brian "Head" Welch join it, gently introducing the listener to 'Perfectly Preserved' the new album from Welch's Love and Death project. The band, originally built for Welch's 2008 solo album, morphed into Love and Death for the projects initial 2012 E.P. and 2013 album, 'Between Here & Lost'. Welch using the project to display a more melodic side to his song writing abilities.
Following on from the introduction the album kicks off properly, that familiar Welch guitar sound rasps through the speakers as 'Tragedy' kicks in and Welch takes us through his heartfelt story. Whilst featuring the nu-metal stylings of Welch's oh-so-recognisable riff, this song and indeed the album fluctuates from high paced angst driven guitars, to a more mellow, comforting sound before heading back again. Complimenting the lyrical content perfectly.
Guest appearances allow the band to expand their sound further. On 'Let Me Love You' Lacey Sturm, vocalist with Flyleaf, allows the song to open up, giving it a radio friendly American rock feel, but retaining the fierce story telling element lyrically that is driving this project.
The input of co-songwriter and bassist Jasen Rauch is instrumental is helping the band develop their own sound away from Welch's other project. This shines through in songs like 'Slow Fire' and 'The Hunter' which flit between the angst filled passages and seamlessly into melodic chorus'. This is all matched lyrically throughout with the real life struggles of anger, broken relationships, low self-worth which are fed the listeners ears before hints of optimism break free.
As an album, 'Perfectly Preserved' builds atop a nu-metal foundation but explores so many diverging avenues. It allows there to be an entry point for everyone, from aggressive angsty tones to the more melodic, as a listener anyone can find something here to enjoy!
'Perfectly Preserved' gets released via Earache Records on February 12th.