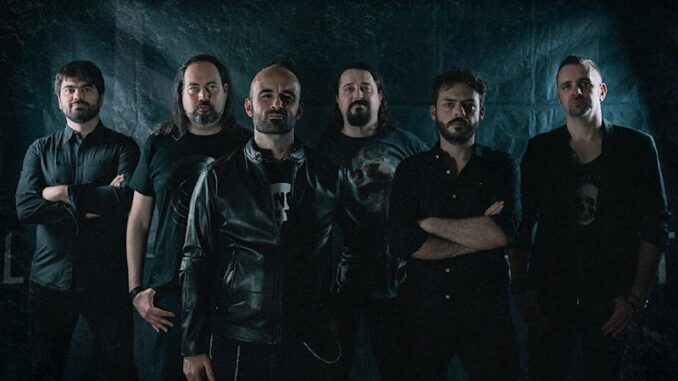 Album Review: Blue Hour Ghosts – Due
Reviewed by Paul Hutchings
Modena is best known for generations of supercars and balsamic vinegar, a vital ingredient in our household. It's possible that you may be able to add the melodic metal of Blue Hour Ghosts, a five-piece whose second full-length album 'Due' is an enjoyable, well-crafted 40 minutes which passes quickly, thanks to the blend of styles which combine to make this an enjoyable release.
The songs don't overstay their welcome, with only two clocking in at over five minutes. Whilst the metallic edge is present throughout, Blue Hour Ghosts favour the progressive style, with keyboards utilised throughout. There are shades of Magnum in the early tracks, vocalist Ricky DC having a slight Bob Catley twang about his delivery, ironic given that the Black Country is rather different to the beautiful Italian city. DC's vocals are crystal clear, giving a harmonious feel.
The styles vary. The pomp of 'Dead In August' is one of several cleverly constructed tracks, containing melody amidst a thumping riff. It contrasts with the gentle 'Damn Wrong', a semi-ballad that allows the band to slow things down. 'Fearless' is dominated by a driving riff, evidence that the band can turn up the heat when they want to.
The foundation to everything on 'Due' is a determination to deliver songs which contains hooks, melody and which don't follow a set pattern. It works as I struggled to find a comparison for most of the album and that must be a good thing. The layered construction of the songs rarely fails, and with a range of soundscapes, this is an album that will appeal to many. It certainly sits in the lighter side of metal, and in all honesty, I'd probably struggle to place it in a metal category at all. It's more Muse than Metallica.
'Due' is a highly polished piece of hard rock. The musicianship is solid, and the rich melodies give the songs a platform from which Blue Hour Ghosts create and build their music. It's well produced, and the band should be rightly proud of this sophomore release.