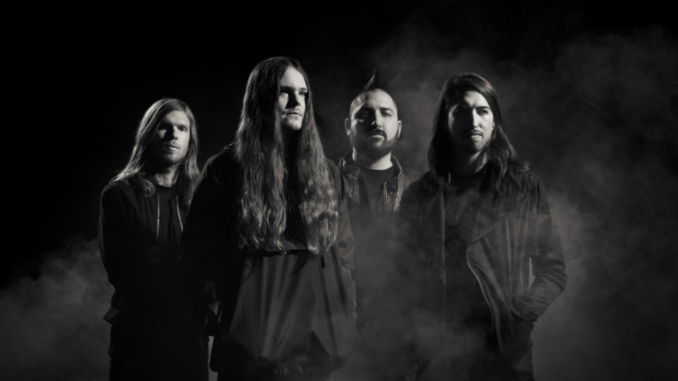 E.P. Review: Of Mice & Men - Timeless
Reviewed by Carl Black
There has been talk of the next legacy band for quite some time now, who is going to headline our festivals in the future? Who will play the big arenas after the current crop have become too old? A couple of years ago Of Mice and Men were cited as one of those bands. Massive radio support (most noticeably from Dan.P. Carter of the Radio One Rock Show), arena tours with Linkin Park and a band of avid fans, it seemed Of Mice and Men were on the correct trajectory to achieve the goal of legacy. However, a shift in musical tastes and internal struggles have plateaued that route.
This three song E.P. is a snapshot into the next chapter for Of Mice and Men. We have three songs that flex a different muscle, first of which is a roaring opener 'Timeless'. A harsher song from the bands repertoire, demonstrating that they are a heavy band as well as a future legacy band with mass appeal. We get a couple of run throughs of verse and chorus, each one with the trademark sound of very rhythmic riffing and massive open choruses with clean vocals. The band takes us in another direction with the third riff that sees the song through to the end. An arrangement that is always baffled the mainstream but is loved by everyone in the underground. 'Obsolete' sees the band tread more familiar "commercially conventional" waters. Again with the trademark big open chorus, a harder verse that has an underlying fragility running underneath it that is woven into the DNA of every metal-core band. We have a more experimental third song to close this E.P.; 'Anchor' is littered with electronica which is more prevalent than the bass and guitars by the end of the song.
As a complete project, the songs fit nicely together. In answer to the question of what Of Mice And Men are going to do next? It's pretty much business-as-usual and fans who saw them supporting Linkin Park on their way up a few years ago will not have to shift their imagination to appreciate and like the songs on this release. Will they be able to fulfil their destiny as the next legacy band on the strength of these three songs is very unclear. They've not changed much in their musical development and as long as people are still digging the metal-core sound then Of Mice and Men will be good value to see and to hear.