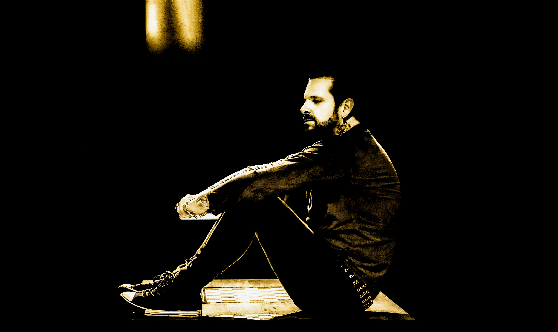 Album Review: Ricky Warwick – When Life Was Hard And Fast
Reviewed by Neil Bolton
Ricky Warwick's musical career is a long one; you will no doubt be aware of his work with The Almighty, Thin Lizzy, and the Black Star Riders.
'When Life was Hard and Fast'is his first solo record since 2015. Opening the record is the first single which is already out there, with a video to accompany it. 'Fighting Heart' is a celebration of how music, literature, art, and movies can inspire and motivate us daily suggests Ricky, himself. You will be caressed by Ricky's warm relaxed vocal delivery in the same way you will have been during his other work.
The second number does not stray from this path either. 'You Don't Love Me' flows well with smooth musicianship assisting the warm vocal tone. In fact, talking of musicians, there are several special appearances on here alongside Robert Crane on bass, Xavier Muriel on drums and guitarist Keith Nelson. Guests consist of Def Leppard's Joe Elliott, Duran Duran's Andy Taylor, Dizzy Reed from Guns and Roses and Thunder's Luke Morley. If that was not enough he is also joined by his daughter, Pepper.
'I'd Rather Be a Hit' keeps the rock momentum flowing into the fourth number 'Gunslinger'. Warwick's voice has a little more aggression imbedded thought its two minute length. 'Never Corner a Rat' adds more aggression to the music and the rocky beat speeds up a little with a splash of punk rock as a mixer. The aggression ceases and beauty takes its place. Soft female vocals join our boy, this is his aforementioned daughter giving us a calm, heart-felt, ballad.
'Fighting Heart' brings us back to the norm for a while. 'I Don't Feel at Home' gives us another example of a rock ballad and chance to break out the cigarette lighter. The ninth track once more rocks the world with foot tapping beats and sleazy intentions. 'Clown Of Misery' is another heart felt calm affair consisting of an acoustic guitar and Ricky's voice.
A phone rings and 'You're My Rock N Roll' starts. This last track is a final chance to pay homage to rock n roll in style. A chance that is taken and completed.
The album comes in several forms including a two CD version which includes 'Stairwell Troubadour' a collection of cover versions, from all types of artists from Iron Maiden, Elvis, and Britney Spears! If you have ever enjoyed any of Ricky's work both solo or with a band you will undoubtedly know what you want from this release, and you will not feel disappointed or cheated by 'When Life was Hard and Fast'.
'When Life Was Hard and Fast' is released via Nuclear Blast Records on February 19th.