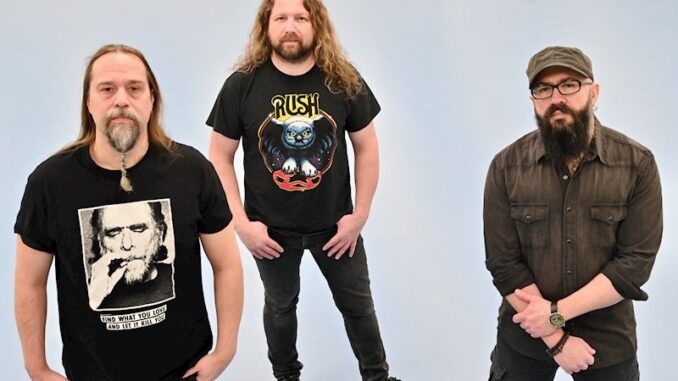 Album Review: Band of Spice - By The Corner Of Tomorrow
Reviewed by Carl Black
If you like your rock with a southern twang from the deep south, you could do a lot worse than pick up 'By The Corner of Tomorrow' by Band of Spice. The American band have a knack of writing a catchy riff the belongs in a saloon bar with sawdust on the floor and the stage encased in a chicken wire fence. Think of a heavier Kings of Leon and you'd not be far off where Band of Spice find themselves on the musical climate.
The more up-tempo songs on this album have a real chug and gallop feel to them. We're not talking Iron Maiden, but they have got a certain rhythmic feel that will get you hell rising and beer drinking. They certainly won't get you line dancing, that would be inappropriate and wrong.
They do however follow a formula. A conventional verse, chorus structure that's repeated a couple of times and then a middle eight section will appear which, more times than not, is the best riff of the song. The middle section is drawn out rather longer than most bands. This is no bad thing as it gives the songs a little more character than their contemporaries. At times I wish they would have finished on that middle riff, much like another band from the 90s who used to infuse country or American Folk into their songs. Who remembers Paw and their interesting riffs and arrangements? Band of Spice are the conventional straight-laced brother of Paw who were always swigging whiskey, having a good time and singing about their dead dwag.
The album is fairly consistent and no real highlights come to mind, the title track is a more mellow song than the other tracks featured here. Pulling up to a road house with a dry throat and a shirt stuck to your back after a long hard day on the road in mid-West America, you're fine Band of Spice knocking out these songs from behind the chicken wire.