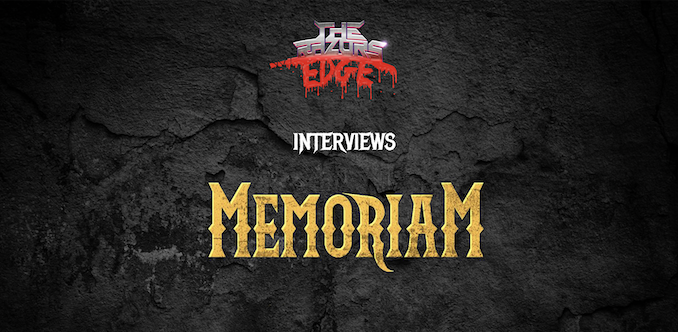 Interview: Karl Willetts of Memoriam
Interviewed by Paul Hutchings
Birmingham death metal outfit Memoriam return next week with a brand new album, their forth since forming in 2016. So what better opportunity than now to get frontman Karl into the virtual studio for chat!
You can listen to the interview on this very page below!
Or if you prefer to listen on the go, check out the interview on our podcast platforms:
Youtube | Spotify | Apple Podcasts