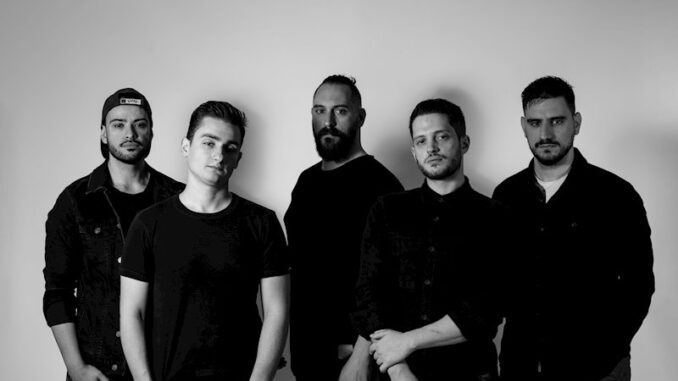 Album Review: ΛΔΛΜ - Sun
Reviewed by Neil Bolton
Creating an album that hopes to span several types of music such as post rock, stoner, and alternative rock, with prog, is a task in itself. With 'Sun' ΛΔΛΜ (ADAM) have decided to meet this challenge head on. This Greek band are finally releasing their popular digital offering in a physical form, and hope to build on the many streams it has already amassed. 'Sun' is a concept album and it revolves around three phases; phase one, seeing the protagonist of the album beginning their story on another plane of consciousness, looking over the problems of their life before transitioning with phase two. Defeat and hope lead the listener onto his eventual return to Earth with phase three.
Phase one begins with an instrumental track named 'And There Was Light'. It feels calm and measured, perfectly leading you into their world. The tune slowly builds in intensity with Dimitris Eginitis on drums taking this moment to shine and build the atmosphere until keyboards subtlety see the track to its conclusion.
'Super Silver Haze' begins with a bass tone and pace that brings Soundgarden to mind. Panagiotis 'Takis' Chaloulakos's vocals make their presence known, understated and non aggressive they wash over the listener with a calming presence.
The grunge tint continues but is always just a background element to build upon. The rolling drums of the third track assist in the tranquil mood already established. A slightly more aggressive style fires up 'Enter Oblivion' but it still manages to blend the stoner rock vibe with prog rock very well.
In fact an excellent mix of 90's style alternative grunge and darker European metal is achieved by ΛΔΛΜ, and it is easy to see why this album has already amassed over 200,000 streams already. It features an album cover that any viewer can get lost in along side listening to this professionally created music; its sound scapes, mood and tone are most pleasurable.