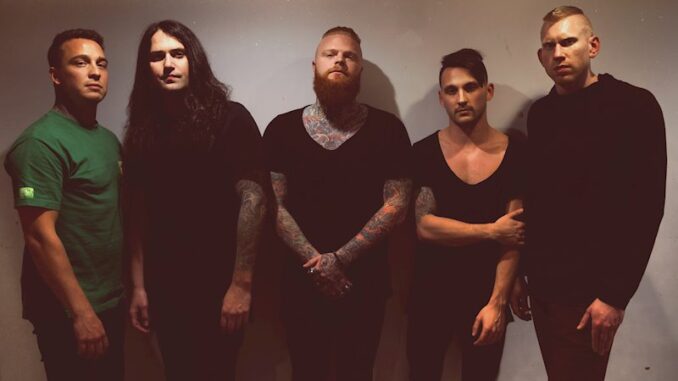 Album Review: Born of Osiris - Angel or Alien
Reviewed by Neil Bolton
Coming back strong, after the 2019 release 'Simulation Theory', we see Born of Osiris pushing themselves even further in their latest album. 'Angel or Alien' has the familiar sound that makes this band a little distinct in their field with well-honed, technical, song writing skills. Fans will already be familiar with the sound and direction of this album after digesting the singles 'White Nile' and the albums title track 'Angel or Alien'.
The album opener begins with a keyboard sound that fans will recognise and immediately warm to. Shouty anthemic vocals begin to reign high above the groove-nu-metal music with drummer Cameron Losch doing far more than just keeping beat and time. The situation calms near the closing of this first song to unexpectedly reveal a sound of the saxophone calmly seeing the track to its completion. This addition of an instrument, not often used in heavy music, shows the focus of the band determined to create what they want.
The afore mentioned single 'White Nile' carries on the theme while vocalist Joe Burns seems to be able to shout, growl and sing his words while carrying out synthesiser duties also. A nice guitar solo adds to the rock mix well.
Musically Born of Osiris have pushed on further from their last release, the groove and impossible beat seems more effortless in this recording. This album contains a little more than a dash of electronics pleasing anyone who finds this sound appealing. 'Crossface' is a moment of groove and bounce, inducing happy thoughts of seething jumping crowds in future live performances, wrapped up tightly in a bow of electronic sound.
Born of Osiris do not fall into the trap of a familiar break down in every track, so when this song writing technique is put into practice it is more effective. The final track on this 55 minute album see's the return of the saxophone mixing well with the menacing and clean vocals on offer, and once again they prove that breaking the genre rules can sometimes work.