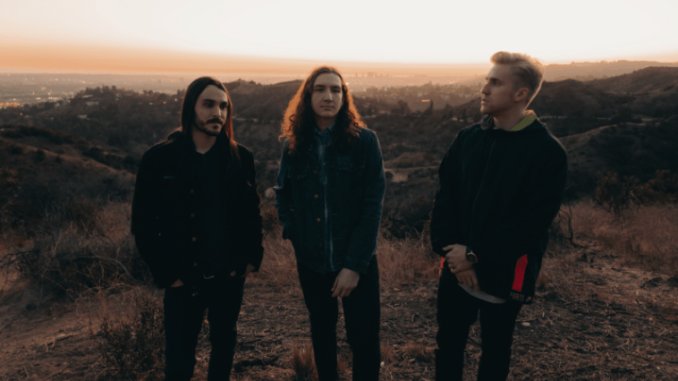 Album Review: Interloper - Search Party
Reviewed by Paul Hutchings
With two ex-members of Rings of Saturn on board, Interloper were unlikely to be a meat and two veg style outfit. Their debut full length, 'Search Party' proves this with 54 minutes of progressive metal that combines harsh metalcore type breakdowns with more intricate, progressive passages that demonstrate the band's technical ability. Active since 2014, it was only in January that their first EP arrived in the shape of 'A Revenant Legacy'. Guitarist Andrew Virrueta also provides the vocals, something that wasn't always the case, whilst the Rings of Saturn connection stems from founder and drummer Aaron Stechauner and guitarist Miles Dimitri Baker.
'Search Party' is the result of years of hard work, the band diligently crafting their sound before releasing the finished product. It's an album they can be rightly proud of, full of layered, balanced tracks that switch between piledriving riff-heavy breakdowns and organic, explorative movements.
Keeping the songs to a reasonable length works well, with most running between four-five minutes. This maintains the listener's attention, whilst still showcasing the talent on display. Songs like opener 'Pathkeeper', the multidimensional 'Dreamlands' and the fluid title track all bring different flavours to the feast. There is plenty of melody, with intricate guitar patterns weaving throughout the songs. The aggressive power of 'Drift', the heaviest song on the album, sees Virrueta use harsh vocals alongside his more natural clean delivery, and with the growls used sparingly throughout the record, the equilibrium is exactly right. Stechauner's drumming is machine like, his relentless pounding of the bass drum a battery which anchors each track.
The title track links with the impressive album cover, which was created by Caelan Stokkermans. The image of a solitary woman sitting as the waves crash against the rocks. The lyrics explore someone running away from themselves and their challenges, exercising themselves from their connections. "She's run as far away from her problems as she can, to the literal ends of the earth, and she's still lost. She's carving a symbol in the rock (which happens to be our emblem), but the artistic purpose of the symbol in the piece is open to interpretation. I like to see it as a distress beacon" said drummer Stechauner. It works.
'Search party' works on many levels. It's heavy enough to interest those interested in walls of riffs, it's complexity should appeal to fans of bands like Wheel, Fallujah and even Opeth, and who could fail to enjoy the closing track, a bouncing cover of Duran Duran's 'Rio'. The production levels are, as expected, high, with the mixing and mastering completed by Joey Virrueta, Andrew's brother. Stechauner finishes: "We're made to do this. We were put here to be musicians, and we're made to be in a band." With the band signed to Nuclear Blast, the future certainly looks bright for Interloper.