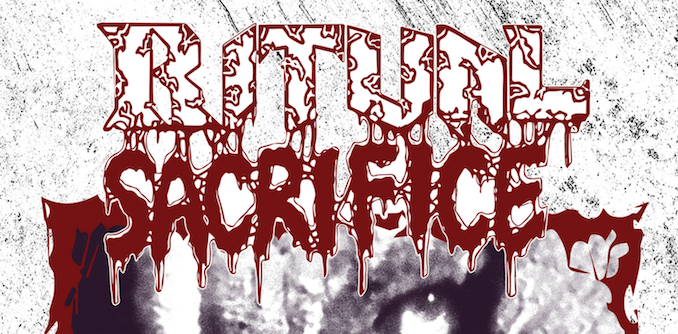 Album Review: Ritual Sacrifice - When Hope Is Pain
Reviewed by Matthew Williams
The release of 'When Hope Is Pain' must seem like a bittersweet moment for Rhode Island technical thrashers Ritual Sacrifice, as it was originally recorded back in 1995, but due to the label going out of business, it went unreleased, until now, some 26 years later.
From the opening track of 'When Hope is Pain' you can tell that Ritual Sacrifice aren't messing about here, as it's a full on assault on all the senses and reminds you just how amazing the thrash metal genre is. In the mid 90's, thrash was in danger of becoming extinct, lost under a mountain of flannel and plaid shirts from the behemoth known as grunge, so these 13 songs are a reminder of what was being ignored back then.
If you like your riffs fast, furious and thrashy, then this album is going to be right up your street, as it has them in abundance from guitarists Bill Pincins and Mike Longworth, who seem to feed off each other's energy, and effortlessly deliver a barrage of technical noise. This is backed up by a double bass that can only be described as sounding like a machine gun rattling off 1000 bullets a second, it really is a phenomenal effort from drummer Rob Skaare, as the pace is unrelenting.
The opening minute of songs 'Drop Dead' and 'Empty Churches' clearly demonstrates the wonderfully crafted musicianship of the band and they are led by the angry and aggressive vocals of Jim Otis, who growls his way through the album, enticing the listener in and spitting out venom in every sentence.
As you go through the songs, and reach the final tracks of 'Final Exit' and 'Open Wound' it makes you wonder what impact this would have had on the music scene if it had been released back in 1995, as this is an album that on first listen is good, on second listen, it's really good, and on the third listen, it's really, really good.