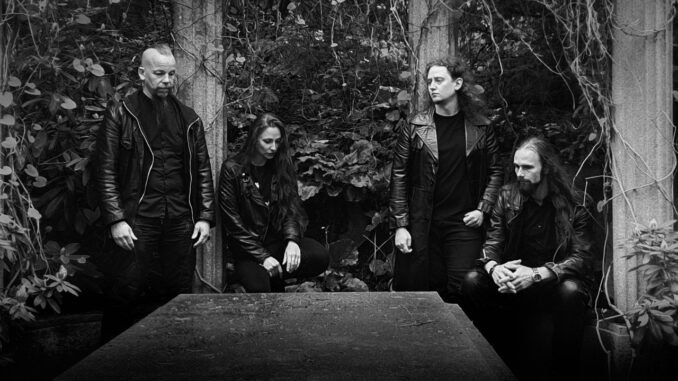 Album Review: Suffer Yourself – Rip Tide
Reviewed by Neil Bolton
In August 2020 Swedish funeral doom band Suffer Yourself announced they had now signed to the respected record label Aesthetic Death; since that announcement, fans have been awaiting the release of this album and now is the time to reap the reward of the wait.
'Rip Tide' contains only three tracks but, as I am sure you can imagine, these three tracks are not quick little blasts of music to throw your head around to, in fact in the tradition of funeral doom these songs could well be named musical pieces. Suffer Yourself's take on this genre is quite a bit darker than others in an already morose world. The somber growling vocals are exactly the vocals the bands logo conjures in the mind of the listener even before the music has begun. It has a 90's death metal tone to it; which is both welcome and menacing. The delivery of a growl can make or break any band, and I am happy (or should I say sorrowful) to suggest this style is perfectly achieved. It sits very well with the slow lumbering funeral music contained in 'Rip Tide'.
The mournful music carries the lister off to dark forests or even to the wind swept, storm ravished shore line that is portrayed in the cover art. The songs occasionally contain a cinematic scope to add to the sorrowful music giving this band an extra depth to its compositions. After the first 20 minute track, named 'Spit The Chasm', a beautiful cello string section both lifts the atmosphere and darkens it too. Strange spoken words add to the confusing, horror type undercurrent that this track seems to want to create. The final of the three track is shorter in length but 'Submerging' has no less dark intensity than any of its predecessors; much less a song than a collection of horrific sounds designed to leave the listener uneasy in their chair, coffin or tearful sleep.
Suffer Yourself have calved out a distinctive extreme death, funeral doom metal album that is somber dark and interesting.