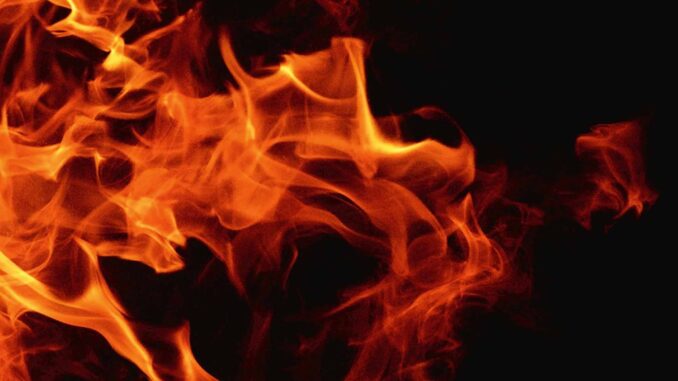 Album Review: Razor - Escape The Fire
Reviewed by Paul Hutchings
High Roller Records continue to release classic metal on vinyl and it's now the turn of one of the Canadian big four of thrash, the mighty Razor. 'Escape the Fire' was due to be the band's original debut long player for Attic Records, who had been impressed by Razor's self-financed debut EP 'Armed and Dangerous'. However, Attic had other plans and pressured the band into releasing 'Executioner's Song'.
Most songs on 'Escape the Fire' ultimately ended up on 'Executioner's Song', along with a couple from 'Armed and Dangerous'. Whilst we can only wonder what would have happened if 'Escape the Fire' had been released as intended, and the knock on for the seminal 'Evil Invaders' which followed in 1985, this release, featuring the line-up of Stace "Sheepdog" McLaren – Vocals, Dave Carlo – Guitar, Mike Campagnolo - Bass and Mike "M-Bro" Embro – Drums demonstrates the raw power of a metal band that were spearheading a thrash campaign in their homeland. Only Campagnolo remains in the band today, and the band have released nothing since 1997's 'Decibels'.
'Escape the Fire' is rawer than a butcher's counter on a Saturday morning, with the blood still dripping on the floor. It contains 40 minutes of fist pumping prototype thrash metal which strays into more standard time signatures as the album progresses. It's more a combination of Motörhead, Helloween and Kreator although tracks like 'Distant Thunder' sit closer to the likes of Saxon than the thrashier components which their Germanic compatriots delivered.
That's not to say this album isn't fun because it really is. The screams of McLaren are terrifying in their savage intensity whilst the Steve Harris flavoured bass lines propel the songs forward. The dramatic centre piece of the band is Metal Avenger, a classic heavy metal song that is one of Razor's obvious anthems, and at over seven minutes long it doesn't drag or outstay it's welcome, despite the fabulous extended bluesy breakdown which takes place mid-track.
Ultimately, this is an album that you can flirt with and still get a buzz from. The musicianship is tight, despite the rather disparate production which throws it right back to the time it was first recorded, but that is part of the charm. You don't want that steak rubbery and tough, and Razor's approach veers way more towards the rare than the well done. If you enjoy exploring the heritage of thrash away from the more obvious big 4 and the like, then Razor are a band very much worth checking out.